Church
Temple of the Epiphany on Gutuevsky Island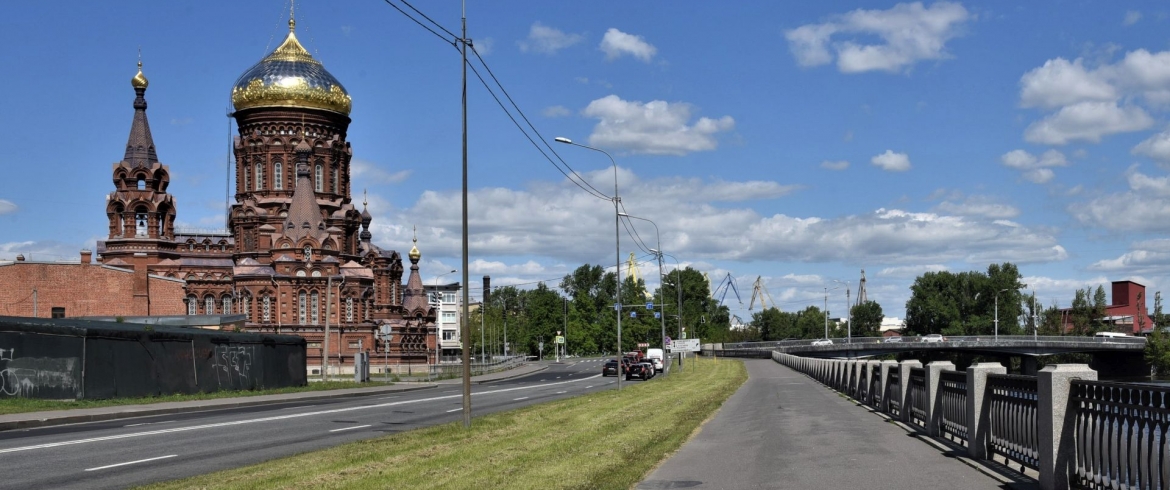 The red-brick church in the pseudo-Russian style on Gutuevsky Island is a functioning church of the Epiphany, built in 1899 by the architect V.A. Kosyakov.
The temple was erected in memory of the miraculous rescue of Tsarevich Nikolai Alexandrovich after the assassination attempt that happened on May 11(April 29), 1891 during the trip of the Tsarevich through the city of Otsu in Japan. The heir to the throne (future Tsar Nicholas II) was wounded in the head by a Japanese fanatic's saber.
The church was built at the expense of the manufacturer I. A. Voronin. Exactly 8 years after the miraculous rescue of the prince, (April 29) May 11, 1899, the temple was consecrated. The ceremony was conducted by Metropolitan Anthony together with Father John of Kronstadt.
In May 1935, the church was closed and given over to a warehouse. The last rector, Archpriest Vasily Vasilyevich Medvedsky, was shot. During the war, the building was hit by a shell, and it was badly damaged by fire, the architectural decor and interior decoration were lost.
The temple was returned to believers in 1991, then restored.
Индивидуальные экскурсии по городу и пригородам на автомобиле и минивэне
Петербург для тех, кто ценит комфорт и внимание
Заказать