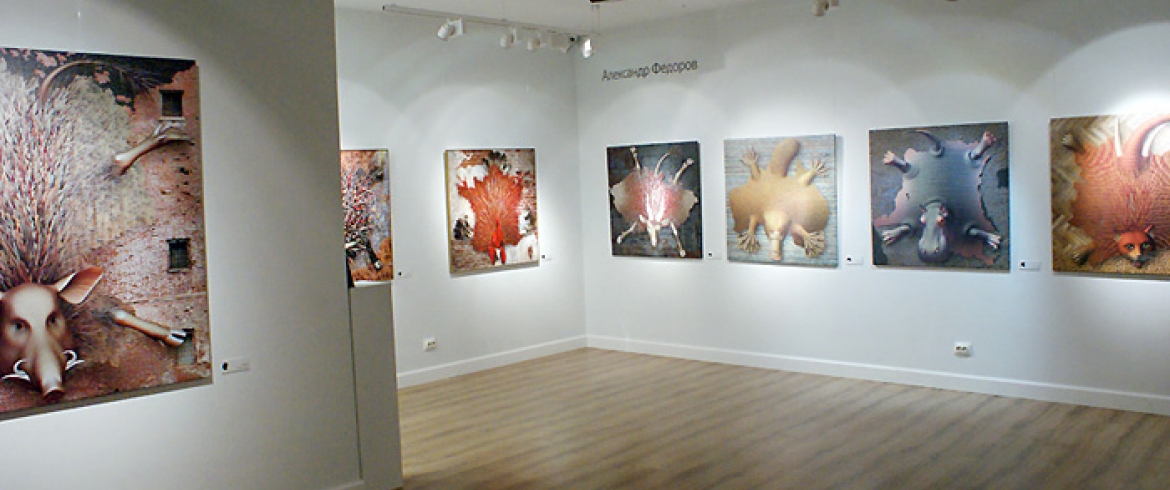 Address
6th line of V.O., 39
Monday, Thursday
18:00 – 21:00
Sunday
12:00 – 16:00
Gallery of the modern art "14/45" on Vasilievsky Island introduces Petersburgers and visitors to the city with the work of famous Petersburg and Russian painters, graphic artists and photographers and opens new names of talented artists.
There are exhibitions of such famous masters as Eugene Ukhnalev and Andrei Sikorsky, Vladimir Kolbasov and Valentina Pivovarova, caricaturist artist Viktor Bogorad and many others.
At the gallery there is an art studio, where the basics of drawing, painting for children and adults are taught.
Удивите ваших гостей авторскими программами и «погружением» в тему!
12
эксклюзивных экскурсий с экспертом
Заказать