Church
Fyodorovsky Cathedral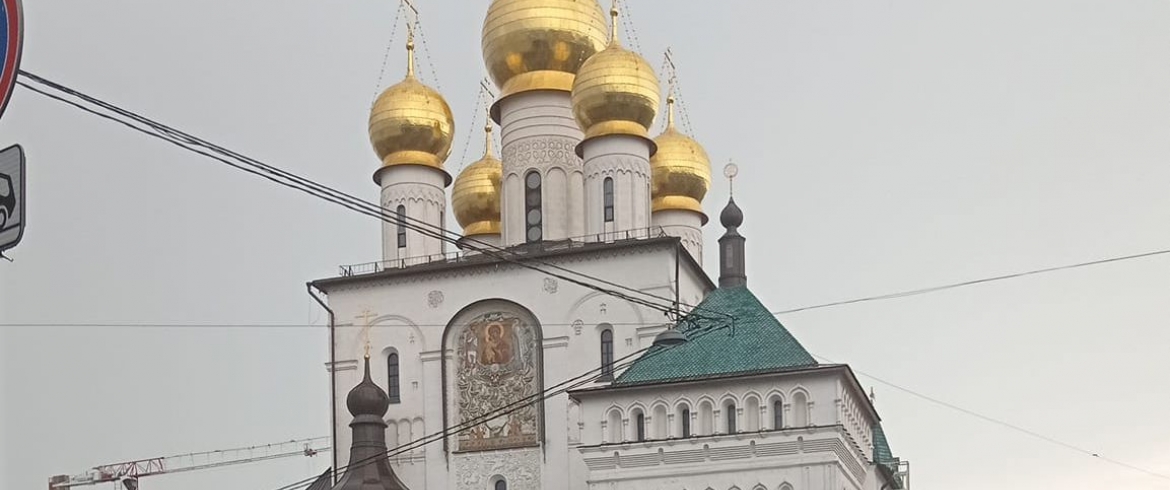 Address
Mirgorodskaya st., 1-B
Years of foundation
1911-1914
Architect
S. S. Krichinsky
Active Orthodox church
Since the end of the XIX century the territory where the Fedorovsky cathedral is located today, belonged to the premises of the Fyodorovsky Horodetsky monastery of the Nizhny Novgorod Diocese. In 1907, to mark the upcoming 300th anniversary of the Romanov dynasty, it was decided to build in St. Petersburg a Jubilee church resembling the churches in the Upper Volga area of the times prior to Peter I. A special Construction Committee was established for the construction.
The project was supposed to combine traditional forms of ancient Russian architecture with new technologies. It has been particularly emphasized that the church should recall the era of the accession of the Romanovs, that is, the times of Moscow Rus' of the beginning of the XVII century. This feature made the cathedral unusual in the context of the imperial image of St. Petersburg, which is clearly seen in our days as well. The project by architect S. S. Krichinsky was chosen out of three winning projects participating in the tender. Solemn laying of the cathedral's foundation took place on August 5, 1911.
The church was consecrated in 1913. However, it has not been fully finished yet. In particular, it was not possible in military pre-revolutionary years to realize the intention to decorate the lower church in the style of the Novgorod churches of the 13th century - with a stone altar barrier instead of the iconostasis, stone holy table and sacrifice-place, and a stone canopy above the holy table. All this was accomplished only a hundred years later, when the cathedral was restored.
In 1932 the temple was closed, the domes were demolished, and a dairy factory was placed in the building. For forty years, the church, completely redeveloped inside, stood decapitated, with lonely sticking drums. In the 1970s, drums were also dismantled, and the dairy factory building ceased even remotely resembling a church.
In 1993, the authorities of St. Petersburg decided to restore the cathedral and return it to believers. At the same time, a chapel began to be erected nearby. On March 28, 1998, the chapel of the Holy New Martyrs and Confessors of Russia was consecrated and opened. It is dedicated to the memory of Orthodox Christians who suffered a martyrdom or suffered for the faith of Christ during the years of persecution, mainly in the first decades of Soviet power. The design of the temple was created by architect G.A. Vasiliev.
Theodore Cathedral was returned to the diocese in August 2005. Restoration work was completed in 2013, to the 100th anniversary of its construction and the 400th anniversary of the Romanov dynasty.
Индивидуальные экскурсии по городу и пригородам на автомобиле и минивэне
Петербург для тех, кто ценит комфорт и внимание
Заказать