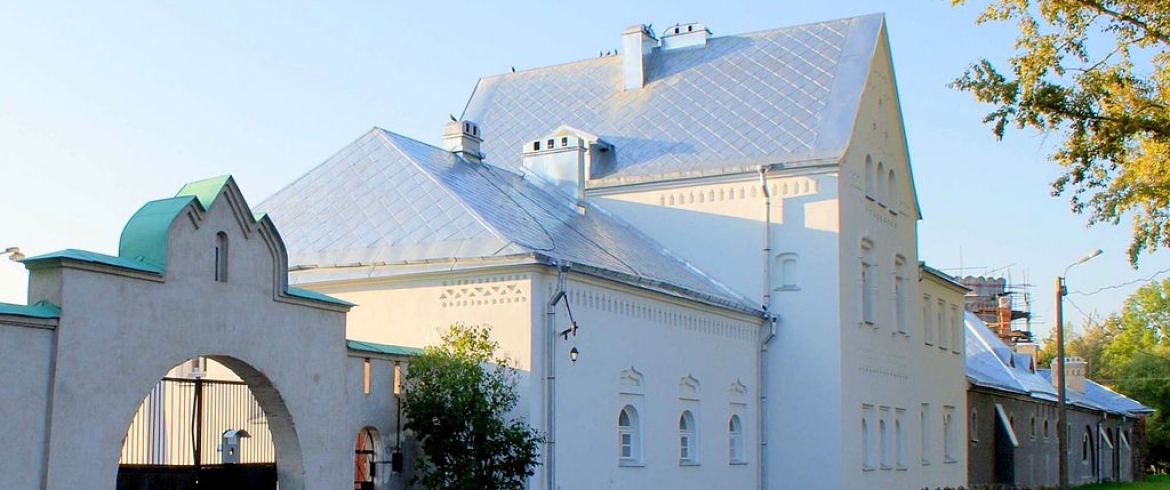 Address
Pushkin, Akademichesky pr.
Entrance fee
There is no entrance to the territory of the complex
Fedorovsky town in Pushkin is an unusual architectural ensemble, done in the forms of ancient Russian architecture, an interesting testimony of creative searches of Russian architects of the beginning of the XX century. It was built by the architects V.A. Pokrovsky and S.S. Krichinsky at the beginning of the 20th century with the personal approval of Nicholas II.
On the territory of the town, surrounded by a stone wall with towers, it was planned to place a royal convoy. Here the refectory, the officer's hospital, connected with the refectory passage, the soldiers' hospital and other buildings are located, which in their external appearance and internal planning had nothing in common with the barrack buildings of the XIX century. In their design, such motifs of ancient Russian architecture as outer porches, crossings, tents above towers, etc. were used. As a material for roofs, irrigated green tiles and cut-out shingles were used.
To the territory of the town white-stone gates, decorated with ornamental carvings, are leading. Carved details were made from the ancient limestone, mined near the town of Staritsa on the bank of the Volga.
After the revolution, the buildings were given to the Agronomical Institute. In the 1980s, a branch of the Mir hotel was located in the Fedorovsky town, and in 1994 the complex was transferred to the ROC. At present Fedorovsky town is a monument of federal significance. More than a dozen buildings in its composition require serious repair and restoration.
Restoration works of the complex began in the summer of 2018. It is assumed that in the future the Synodal Compound of the ROC will be located here.
Индивидуальные экскурсии по городу и пригородам на автомобиле и минивэне
Петербург для тех, кто ценит комфорт и внимание
Заказать