Excursion to the belfry of the Smolny Cathedral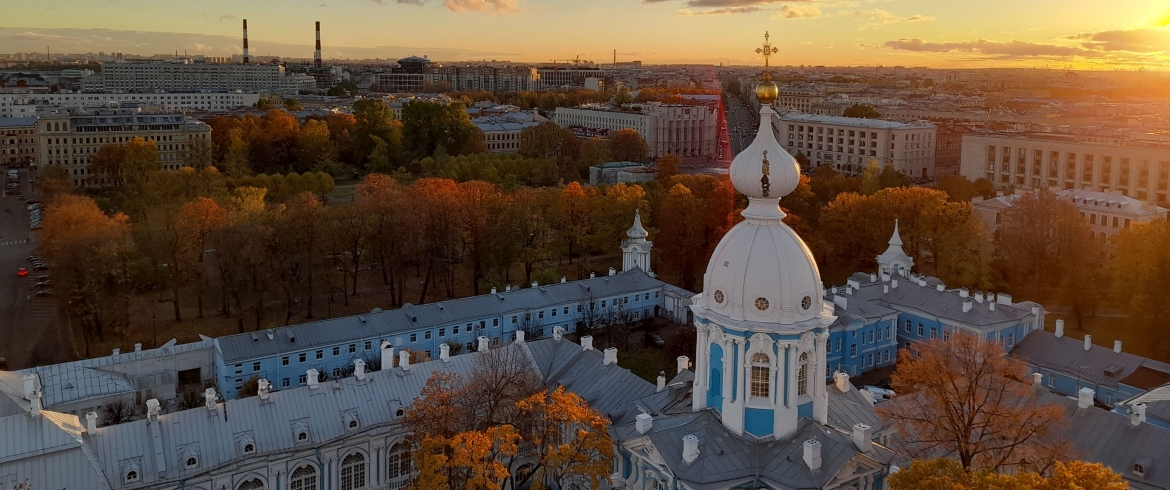 The cost of tickets
Donation (approximately 150 rubles).To students and pensioners - admission is free.
A visit to the belfry of the Smolny Cathedral is an opportunity to climb the observation deck of one of the most beautiful cathedrals of St. Petersburg and see the whole city center from a bird's-eye view.
The site is located at an altitude of about 50 meters, 278 steps lead to it. The belfry is open to the public daily, no advance booking is required.
Guided tours to the belfry are held daily at 13.00, 14.30 and 16.00. On Saturdays and Sundays, at the same time, you can also get here as part of a tour of the Smolny Cathedral.
Экскурсии Hop On Hop Off на теплоходах и двухэтажных автобусах
Весь город по одному билету
Купить билет