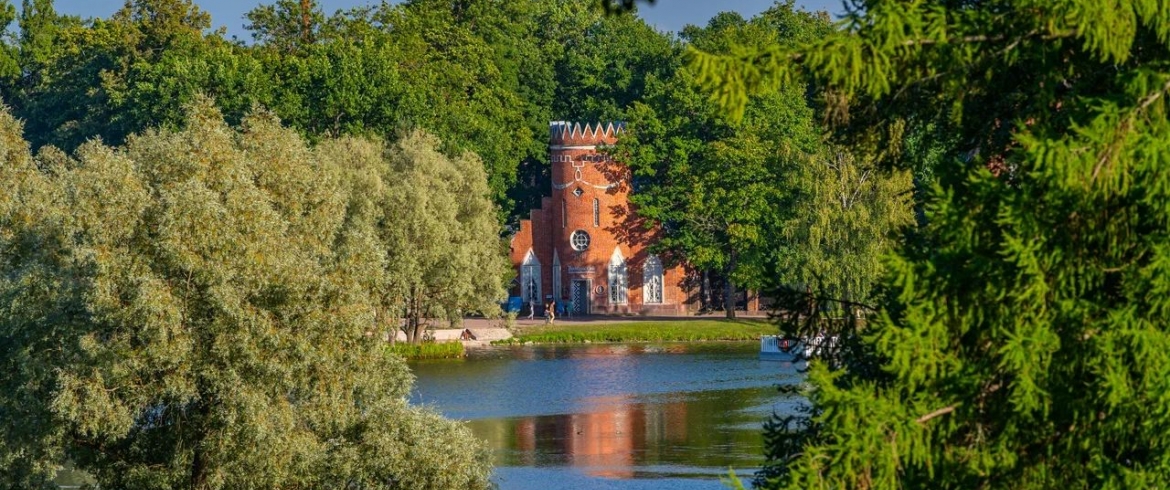 Timetable
Park ticket offices are open daily from 9:00 to 19:00

In July and August, the park is open to the public from 7:00 to 22:00
From September to April, the park is open to the public from 7:00 to 21:00
In May and June, the park is open to the public from 7:00 to 23:00.
The area of the park
107ha
Ticket price
From October 20 to April 25, entrance to the Catherine Park is free.
The Catherine Park and palace, which are part of the Tsarskoye Selo Museum-Reserve, are not only the visiting card of the town of Pushkin, but also one of the most famous sights of the Northern capital. Every year, during the tourist season, the country residence of the imperial family is visited by millions of tourists from all over the world.
Among the sights of the Catherine Park - in addition to the palace itself, of course - the Hermitage and Hermitage kitchens, the Grotto, the Turkish bath, the Ruin Tower, the Admiralty, the Upper and Lower Baths, the Cold Bath and the Hall on the island, which can only be reached by ferry . Also the attention of tourists is invariably attracted by the majestic monuments of military glory - the Chesme Column, the Kagul Obelisk, the gates to "To my dear colleagues" and others.
Unfortunately, the Catherine Palace and the park were badly damaged during the war. The revival of the museum-reserve began immediately after the war and continues to this day. As a result of painstaking work of many years, restorers managed to recreate the interiors of the palace, including the lost Amber Room, as well as park pavilions. For the restoration of Agate rooms, the Museum-Reserve in 2014 was awarded the prestigious European award "Europe Nostra".
По Санкт-Петербургу и туристическим пригородам — пешком, на автомобиле или минивэне
65
увлекательных индивидуальных экскурсий
Заказать