The Courts of the House of Three Benois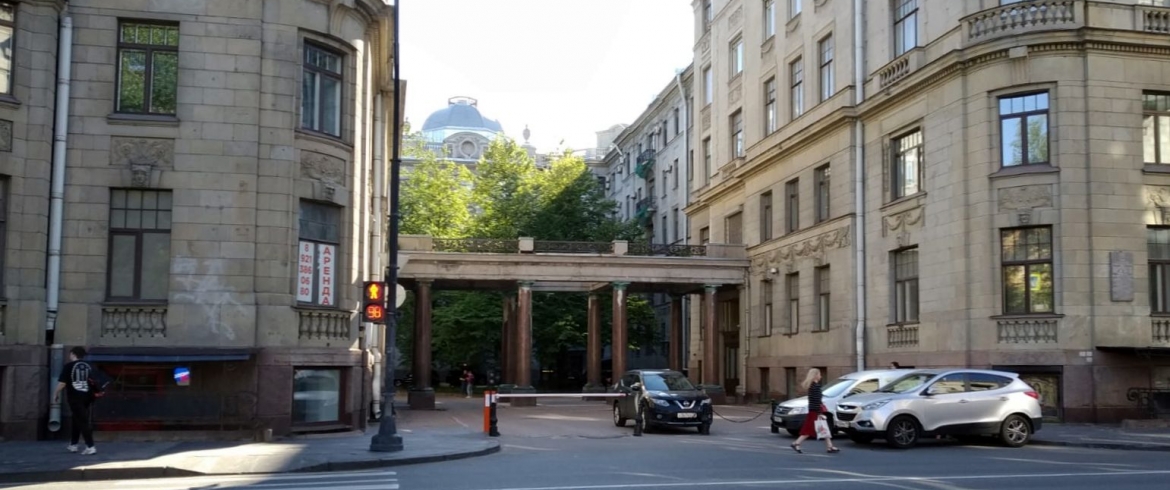 The apartment house of the First Russian Insurance Company, called "The House of Three Benois" among the people, is a huge residential complex with a yard leading to Kamennoostrovsky Prospekt, Bolshaya, Pushkarskaya, Kronverkskaya, and Bolshaya Monetnaya Street. It was built in 1911-1914 by the project of the brothers-architects Leonti, Albert and Julia Benois in neo-classical style.
It was one of the most comfortable houses of the early twentieth century, a "city in the city" for 250 apartments, with advanced engineering communications, a power station, a boiler house, and garages, etc. The complex was serviced by twenty janitors. In Soviet times, the "fathers" of Leningrad lived here, beginning with S.M. Kirov. A composer Dmitry Shostakovich lived here as well, whose bust is installed in an open courtyard from the side of Kronverkskaya street.
The courtyards of the House of Benoit represent a real maze, there are more than ten of them, from the grand Courtyard to the St. Petersburg "wells" with bizarrely curving arches. Turning into the next gateway, you never know to which of the four streets you will get.
Индивидуальные экскурсии по городу и пригородам на автомобиле и минивэне
Петербург для тех, кто ценит комфорт и внимание
Заказать