Philology faculty courtyard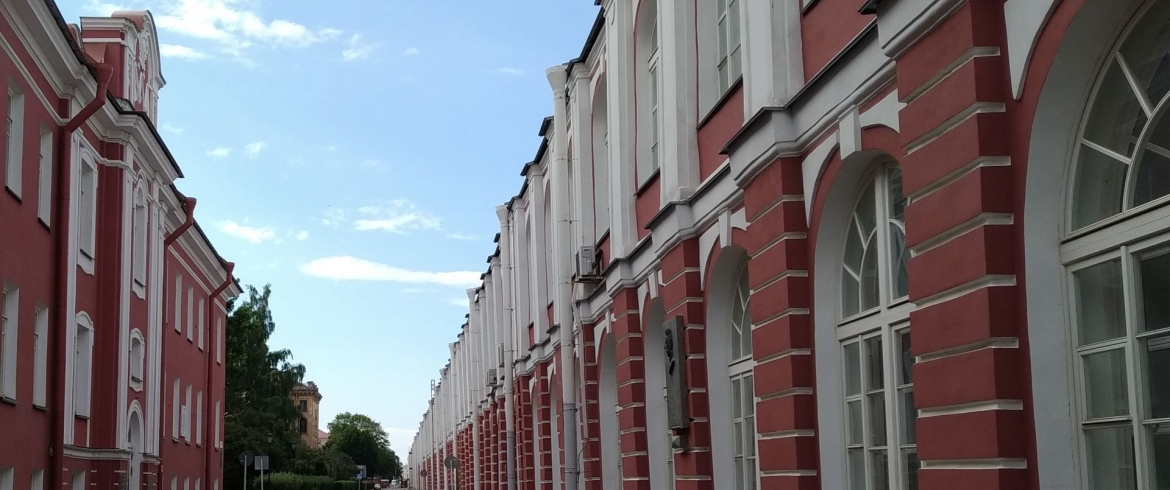 Address
Universitetskaya Embankment, 11
Weekdays, Sunday
Closed
Saturday
13:00 – 17:00
The park of modern urban sculpture in the courtyard of the philological faculty of St. Petersburg State University is open for visitors only once a week, on Saturdays from 13.00. But there is something to see.
The park was created on the initiative of the dean of philology Sergey Bogdanov. It is believed that it was born on October 21, 2002, when Arsen Avetisyan's sculpture "Reflections on the Little Prince" was installed here. Since then, the courtyard is replenished with new and new exhibits.
November 16, 2005, it was here that the first monument to the poet Joseph Brodsky was opened. The sculpture "Brodsky returned" by Konstantin Simun depicts a life-sized suitcase with a tag in the name of Brodsky. On the suitcase is a stone slab with the poet's head.
In 2010, a monument to the poet Osip Mandelstam and his wife Nadezhda was installed here. It is called the "Monument of Love" and is made in the form of a couple hovering on the wings of love and united into one. The authors of the monument are the Dutch sculptor Hanneke de Munch and her husband, the artist Sittse Bakker, the pedestal was created by the Russian sculptor Khachatur White.
Little Hippo Thonya is a working sculpture of Vladimir Petrovichev that appeared on October 14, 2005. According to the legend, two lovers were to be separated, and they jumped into a stormy river, but the hippo rescued them. Students rub the hippopotamus right ear to marry successfully.
Comic composition "Bench of Advices" was opened on November 1, 2006. Sculptors Olga Sagakon and Dmitry Chebotarev at one end of the bench depicted an angel and on the other an imp.
A dozen exhibits can be seen in the courtyard of the philology faculty.
Индивидуальные экскурсии по городу и пригородам на автомобиле и минивэне
Петербург для тех, кто ценит комфорт и внимание
Заказать