Palace
The Palace of Grand Duke Pavel Alexandrovich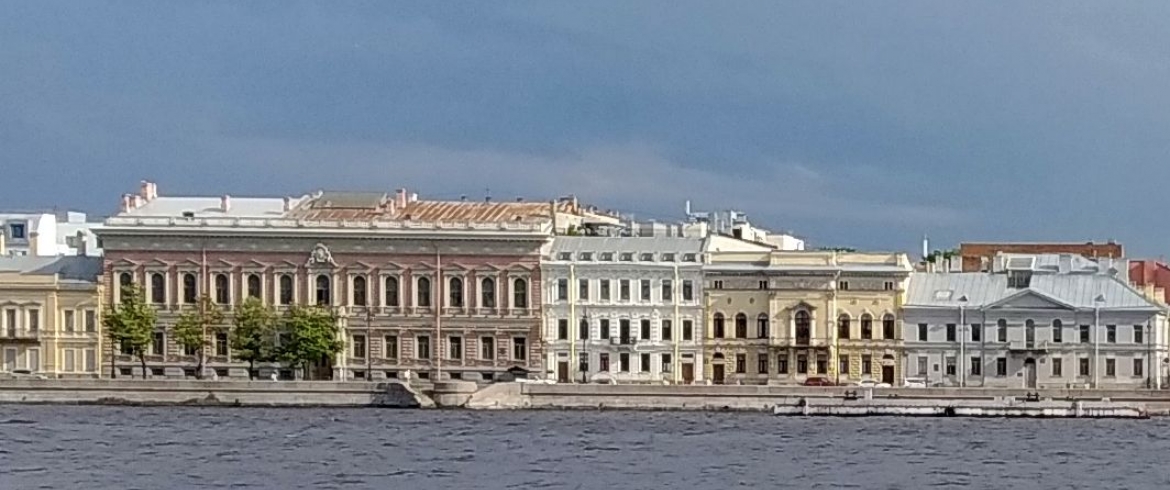 Address
Angliyskaya embankment., 66–68
Timetable
entry to the building is limited
Years of foundation
1852-1862, 1887-1889 (rebuilt)
Architects
A.I. Krakau, M.E. Messmacher.
The Stieglitz mansion standing on the Angliyskaya Embanknment was designed by architect A.Krakau. Its project was completed in 1859. The building was constructed three years later. A.Krakau has also built a building complex on the side of Galernaya street.
Excellent interiors were beautifully recorded and preserved in albums of watercolours of artists of St. Petersburg. All wonderful decorations of the interiors were designed by A. Krakau. Stieglitz has built a real palace for his family. All decorative and applied decoration of the interiors were created by the designs of A.Krakau. Paintings, ordered with a help of artist V.D. Sverchkov, complemented the details of the interiors.
When Grand Duke Pavel Alexandrovich owned the mansion, he invited architect M.E.Messmacher to redesign some of the interiors of the first floor, including the cabinet with oak-paneled ceilings and a fireplace. Somewhat later, architect N.V.Sultanov equipped the second floor of the courtyard wing with a church, which did not survive to our days.
After the revolution, the mansion was nationalized. The paintings from the palace were transferred to the All-Union "Antiquariat" Association. Pavel Aleksandrovich was executed in 1918. His family left for Paris. For a long time the palace housed various institutions. In 2011 the building was transferred to St. Petersburg State University.
Индивидуальные экскурсии по городу и пригородам на автомобиле и минивэне
Петербург для тех, кто ценит комфорт и внимание
Заказать