Palace
The Palace of Grand Duke Nikolai Nikolaevich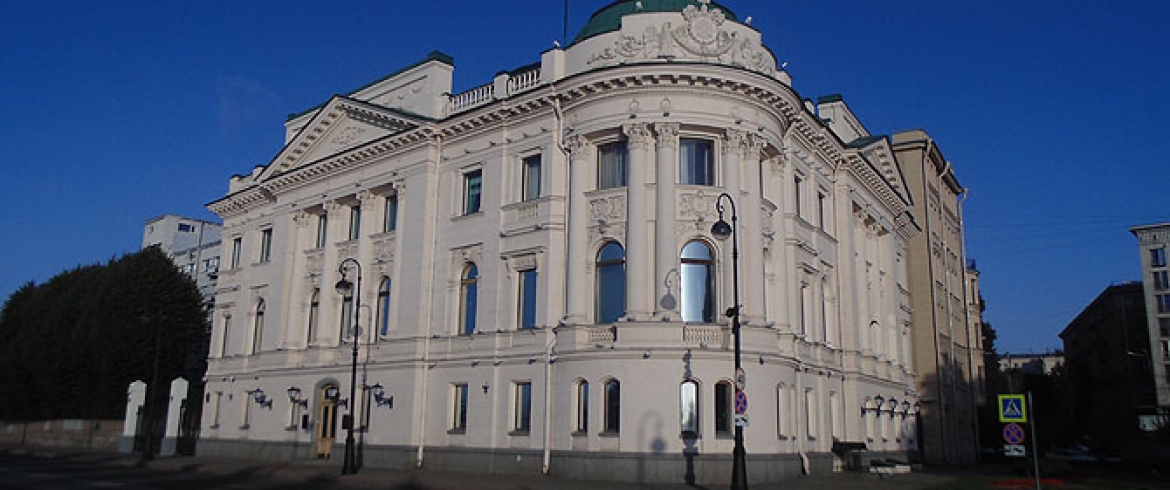 Address
Петровская наб., д. 2
Timetable
access to the building is limited
Years of foundation
1910-1913
This is the last of the mansions built in St. Petersburg for a Romanov family member. The idea of its construction came to Nikolai Nikolayevich, the grandson of Nicholas I, after his marriage to the Duchess Anastasia Nikolaevna Leuchtenberg. The author of the project was the architect A. S. Khrenov, the construction of the palace was conducted from 1910 to 1913.
Created in the style of neoclassicism, the mansion is distinguished by the proportionality of details and the severity of the forms. The southern and eastern facades are decorated with porticoes with semi-columns and pediments inscribed in rectangular attics. The rounded southeast corner of the building is decorated with a colonnade and a small dome. The military emblem is used in the ornament of the building. The western courtyard facade is decorated with pilots of the Corinthian order, and the modest northern facade is rustic. The entrance to the palace was from the north-west corner of the building. The main facades from the side of the Neva and Trinity Square were decorated in neoclassical style, while the courtyard facade and the main entrance are in the style of Art Nouveau.
During the interiors decoration were used marble, Karelian birch, gilded bronze and stucco. The main staircase led to the second floor and allowed to pass into the dining room, living rooms and the Cabinet. The third floor accommodated the living rooms, decorated in the Empire style. Most of the furniture for the palace was made in the factory of F. Melzer.
At present, the palace of Grand Duke Nikolay Nikolaevich has been transferred to the residence of the Plenipotentiary Representative of the President for the North-West District of the Russian Federation.
По Санкт-Петербургу и туристическим пригородам — пешком, на автомобиле или минивэне
65
увлекательных индивидуальных экскурсий
Заказать