Palace
The Palace of Grand Duke Mikhail Alexandrovich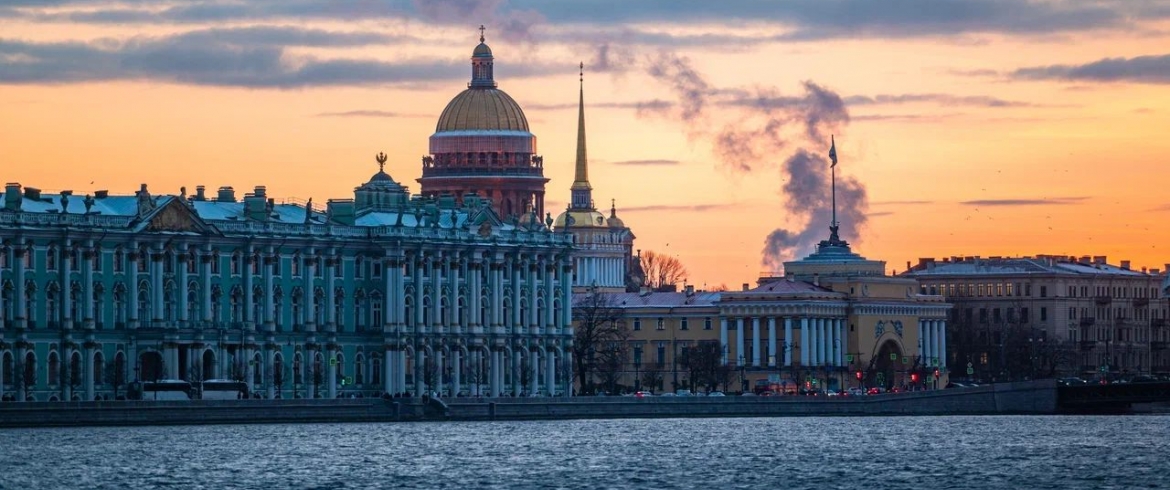 Address
Angliyskaya Embankment, 54
Monday, Tuesday, Thursday
09:30 – 17:30
Wednesday
10:00 – 18:30
Years of foundation
1910-1913 (rebuilt)
The first building was erected in 1870-1874 by the architect K. K. Rachau on place of the present palace. In 1920-1913 it was rebuilt by R. F. Melzer for the Grand Duke Mikhail Alexandrovich, the son of Emperor Alexander III. Today it is a three-story mansion in the classical style.
The entrance to the palace is framed by a classical arch, the facade is faced with granite and light ceramic tiles, the lower floor is rusticated. Bow windows are decorated with reliefs of classic motifs: garlands, masks, torches. The facade of the palace looks rather modest, but inside it there are luxurious interiors and a magnificent main staircase. The interiors have stucco decoration, as well as built-in furniture made on the furniture factory by the father of the architect. F. F. Melzer.
During the pre-revolutionary years, several owners of the building have changed. In 1920 it became the first country theater of deaf-mutes. In 1922, the palace was nationalized and handed over to the deaf community. Today it is the only specialized cultural and educational institution in the region of St. Petersburg for the disabled by the hearing.