Palace
The Palace of Grand Duke Alexander Mikhailovich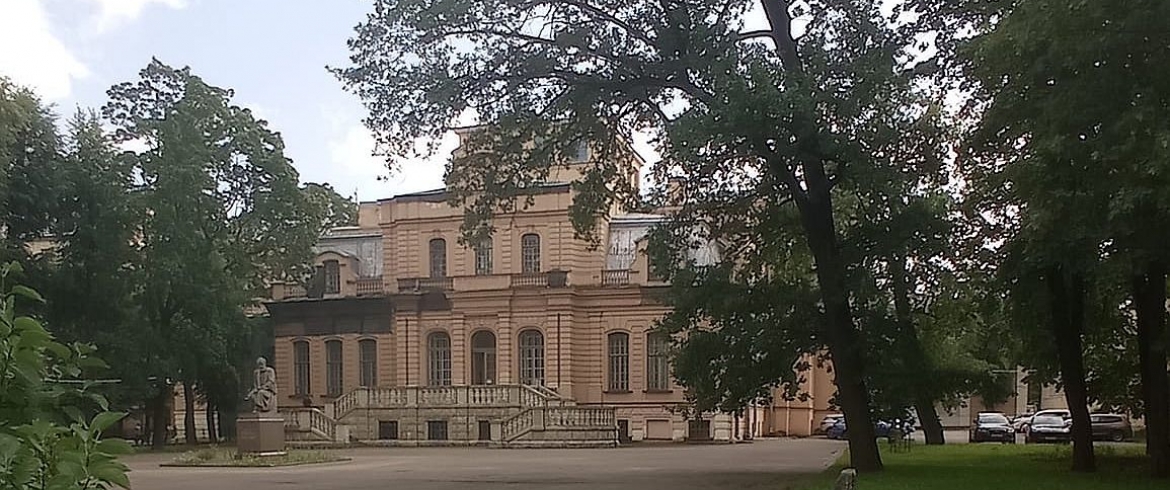 Address
The Moika River Embankment, 106
Timetable
access to the building is limited
Years of foundation
1850, 1895-1897 (rebuilt)
Architects
I.A. Monighetti, NI de Rochefort
The palace is located on the Moika Embankment, opposite the island of New Holland. Earlier on the place of the present mansion there was the palace of Princess M.V. Vorontsova, erected in the late 18th century. In the middle of the XIX century, it was rebuilt by the architect I.A. Monighetti for the grandson of Nicholas I, Grand Duke Alexander Mikhailovich.
At the end of the XIX century the building was partially rebuilt again. This time it was done under the guidance of engineer Nikolai Ivanovich de Rochefort. The interiors of the mansion were newly finished, according to the drawings of de Rochefort, a famous fence with a gate was made.
During the First World War, a hospital for the wounded was built in one of the wings of the palace. The Interior decoration of the palace has not been preserved.
In 1924, the Institute of Physical Education moved to the mansion. Now there is the P.F. Lesgaft National State University of Physical Culture, Sport and Health.
Индивидуальные экскурсии по городу и пригородам на автомобиле и минивэне
Петербург для тех, кто ценит комфорт и внимание
Заказать