Palace
Razumovsky's Palace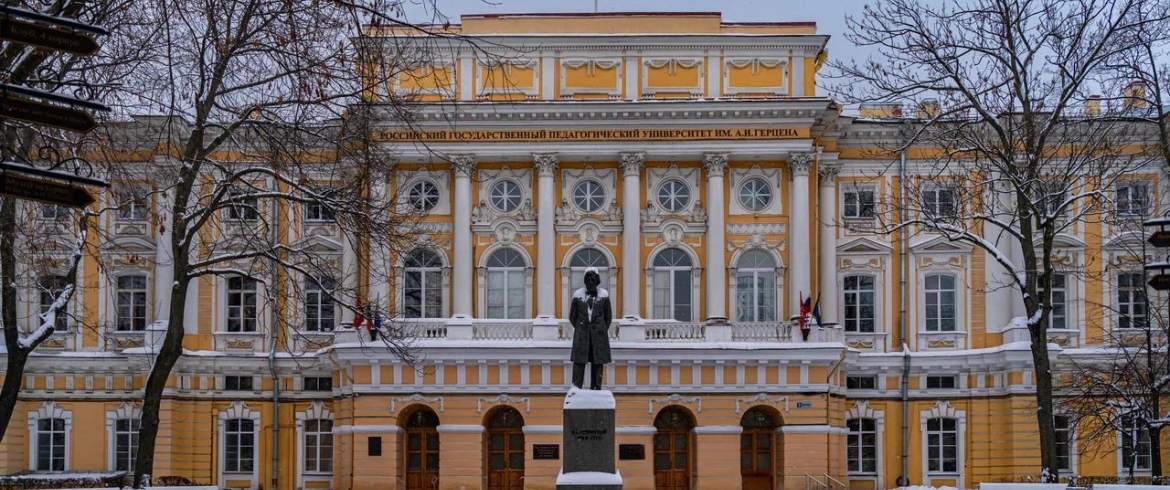 Address
River Moika Emb., 48
Timetable
entry to the building is limited
Years of foundation
1762-1766, 1797-1798
Architects
A.F. Kokorinov, J.-B. Wallen-Delamot
The palace of Razumovskiy is a unique arhitechtural palace-park ensemble created in XVIII-XIX centuries to house educational institutions. In 1730 F.Rastrelli built here a wooden palace for Count Lowenwolde who was a favourite of Empress Anna Johannovna. Later the mansion became a property of the Hetman of Ukraine, who was also a President of the Academy of Sciences – K. Razumovsky. The old building was demolished. Construction works on a new stone building started under the project of architect A.Kokorinov. The building was completed in 1766 by architect J. Vallin de la Mothe.
Two wings form an extensive frontal courtyard, enclosed by a stone fence with monumental gates in the centre.
The composition of the main facade is focused on its center, decorated with a colonnade of six Corinthian columns built under the arcade of the first basement level. The colonnade is crowned with an entablature and a high stepped attic. Finely traced bas-reliefs have been widely used in the sculptural and ornamental decoration of the façade.
A garden façade is interestingly designed. It is decorated with convex corner risalits, a colonnade of four Corinthian columns in the center, and moulted details designed in a manner similar to the decorations of the main façade.
The building has undergone several internal reconstructions. The most significant changes took places in 1798. Today the Herzen State Pedagogical University of Russia is located here.
Индивидуальные экскурсии по городу и пригородам на автомобиле и минивэне
Петербург для тех, кто ценит комфорт и внимание
Заказать