Palace
The Bobrinsky Palace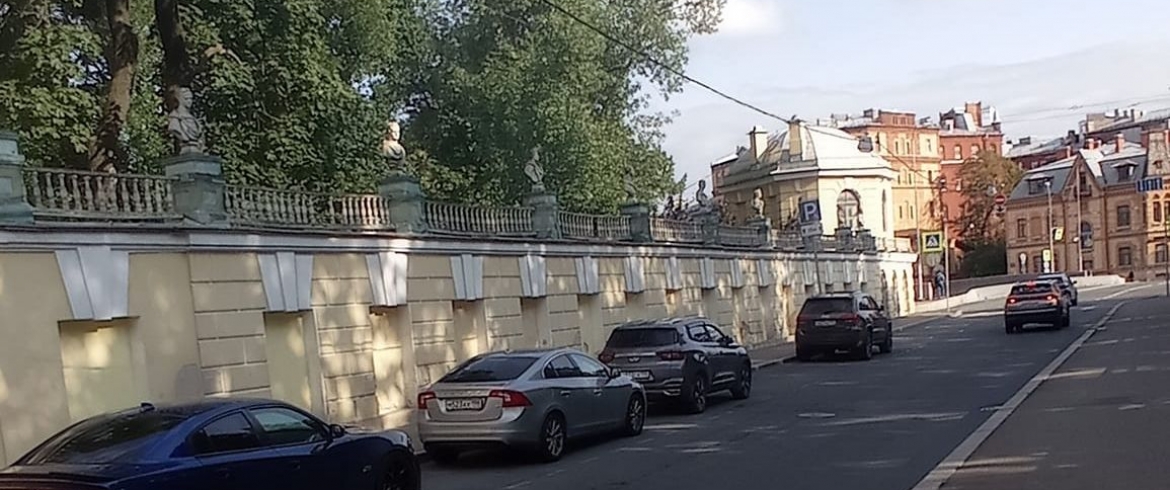 Address
Galernaya st., 58–60
Timetable
entry to the building is limited
Years of foundation
1790s
The manor complex of the palace of Bobrinsky family is located in the area facing Galernaya street and embankments of two canals - the Admiralty canal and the New Admiralty canal. In the second half of the XVIII century the mansion was owned by A. V. Khrapovitsky, who was a secretary of Catherine II. In the 1790s, the house was purchased by Senator Peter V. Myatlev, for whom the architect L. Ruska reconstructed the mansion by combining the walls of two old buildings standing next to each other. This became one of the first independent works of the architect L. Ruska in St. Petersburg.
In the XIX century, the palace became one of the centers of social and cultural life in St. Petersburg. Pushkin, Zhukovsky, Vyazemsky, Nesselrode and Gorchakov often visited this place.
The manner in which the site has been developed was typical for the city manor of the late XVIII century. Three hulls connected to each other form a U-shaped building. The main house building, which is rich in its architectural design, is located in the depth of the land plot. A vast front courtyard is surrounded by low outbuildings and a fence with monumental entrance gates. The fence and pylons of the gates are decorated with replicas of antique busts.
The garden is separated from the embankments by a stone rustic fence and a pass-through grating. There is a small two-storey arbor-pavilion crowned with a flat dome in the corner of the fence close to the place where the Admiralty Canal and the Moika River meet.
In the summer of 2011 the palace was reconstructed and housed the Faculty of Liberal Arts and Sciences of St. Petersburg State University
Индивидуальные экскурсии по городу и пригородам на автомобиле и минивэне
Петербург для тех, кто ценит комфорт и внимание
Заказать