Palace
The Beloselsky-Belozersky Palace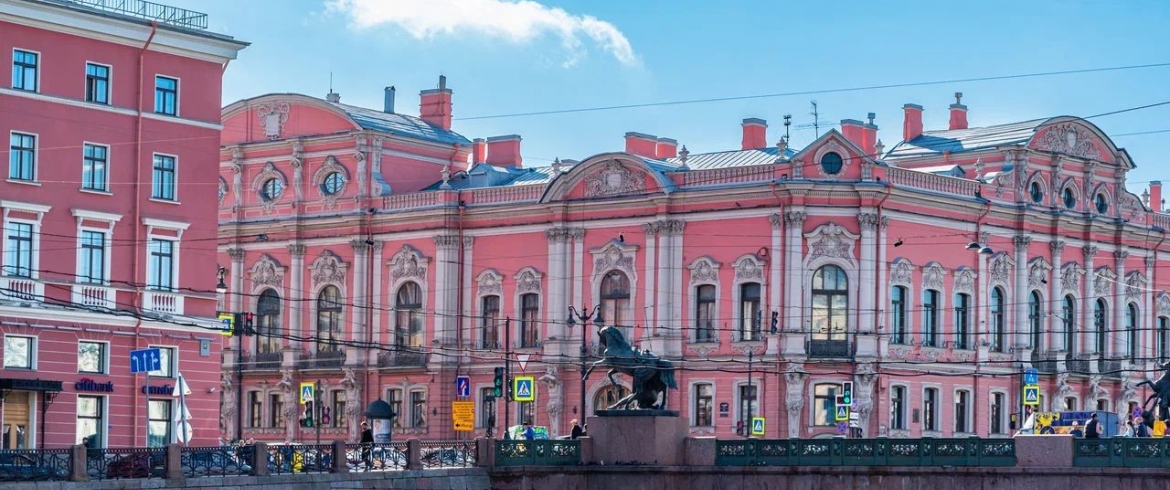 Address
Nevsky prospect, 41
Architects
A.I. Stackenschneider
The palace of the princes Beloselsky-Belozersky was built in 1848 by A.I. Stackenschneider. It became the last private palace built on the Nevsky Prospekt in the XIX century and was admired by the contemporaries.
The first owners of the palace - representatives of the oldest ruling family, leading from Vladimir Monomakh to Beloselsky-Belozersky. Many of them were militaries and diplomats. They also occupied important posts at the royal court. The receptions arranged by the princes in the palace were famous for their scope and luxury, comparable to the imperial receptions in the Winter Palace. The princes Beloselskie-Belozersky were fond of music, theater, literature, collecting pieces of art that decorated the halls of the palace.
At the end of the XIX century, the palace was purchased by the son of Emperor Alexander II - Grand Duke Sergei Alexandrovich on the occasion of a marriage to Princess Elle of Hesse (Grand Duchess Elizabeth Feodorovna). In 1911, the owner of the palace, Elizabeth Feodorovna, handed over the palace to her nephew - the Grand Duke Dmitry Pavlovich.
The palace has original interiors, among which are the main halls on the second floor: Oak Hall, Picture Gallery, Grand Dining Room, Beige Drawing Room, Mirror Hall, Golden Crimson Living Room. Preserved artistic decoration of the XIX century: fireplaces, lamps, stucco moldings, paintings, mirrors, furniture and much more.
After the revolution, the building was nationalized. Since January 2003, it has been transferred to the jurisdiction of the Office of the President of the Russian Federation.
Индивидуальные экскурсии по городу и пригородам на автомобиле и минивэне
Петербург для тех, кто ценит комфорт и внимание
Заказать