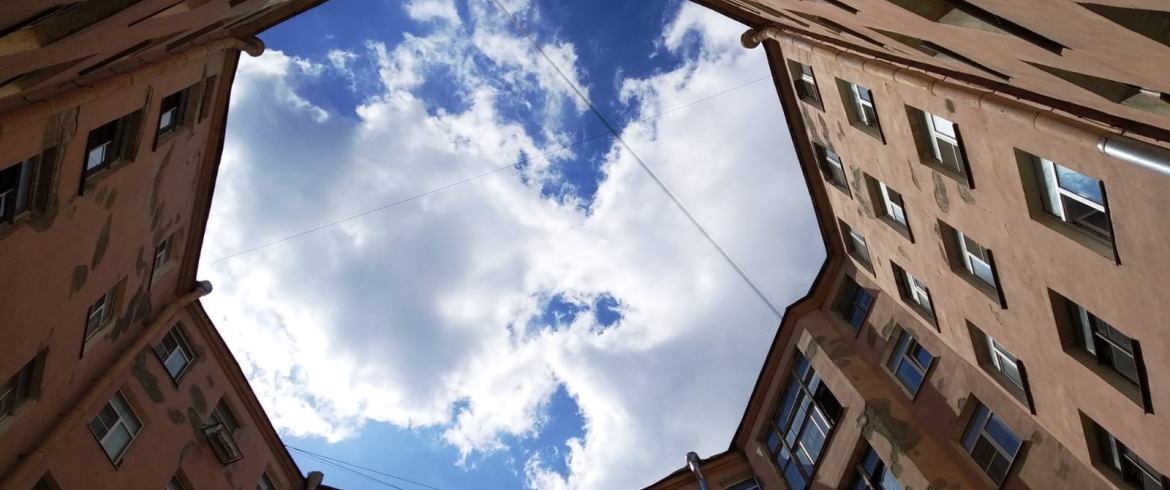 St. Petersburg is famous for its courtyards-wells of the most diverse outlines. On the Petrograd side, near the metro station "Sportivnaya", there is an original octagonal courtyard. This is a profitable house of the artist-builder Nikolai Zanin, built in 1916 by architect N.S. Rezvyi and L.M. Yarugskyi.
According to legend, the eight facets of the courtyard are somehow connected with the octagonal Maltese star and the courtyard of the Mikhailovsky Castle, in general, with the history of Emperor Paul I.
Looking down, you can see a cast-iron tree with fallen leaves and a bird, right in the middle of the yard. Among tourists, there is a belief that if you touch one of the leaves of this sculpture and make a wish, it will come true.