An unusually shaped yard-well in a house on Karpovka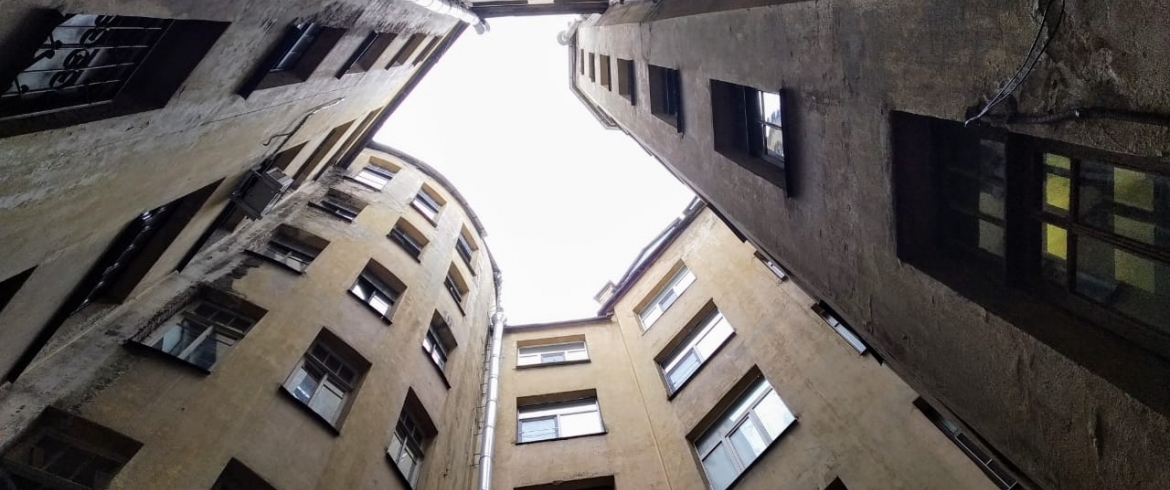 One of the most interesting courtyard-wells is hiding in the depths of the apartment building at the end of Bolshoy Prospekt on the Petrogradskaya side, the corner of the Karpovka river embankment. The house was built in the style of the Northern Art Nouveau in 1912 according to the design of civil engineers A.D. Dahlberg and K.K Kochenderfer, author of several outstanding buildings in the modern style. Before the 1917 revolution, both engineers lived in this house.
The entrance to the well-yard is from the embankment of Karpovka. The courtyard is interesting in that the windows in it run diagonally along a spiral staircase located inside the house.
Индивидуальные экскурсии по городу и пригородам на автомобиле и минивэне
Петербург для тех, кто ценит комфорт и внимание
Заказать