Courtyard of the House of Bak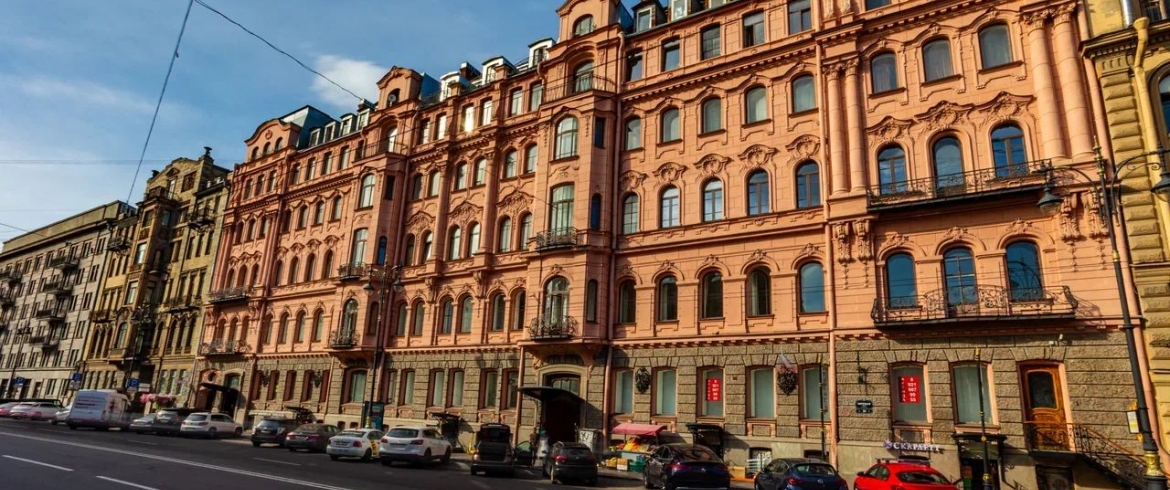 In the yard of house 24 along Kirochnaya street, turning to the right, you can see beautiful air corridors-galleries at the level of the second and fourth floors with stained glass. This is the former profitable house of Yu.B. Bak, an engineer of communications, the founder and chief shareholder of the newspaper of constitutional democrats "Rech". The building was built in 1904-1905 in the Art Nouveau style with rococo elements designed by the architect B.I. Girshovich.
From 1930 to 1941 a well-known writer lived there, a friend of the poet Sergei Yesenin Anatoly Mariengof.
If, after entering the yard of house 24, do not turn to the right, but go straight through, then through one yard you will get into a typical St. Petersburg "well" measuring 1.5 by 3 meters.
Индивидуальные экскурсии по городу и пригородам на автомобиле и минивэне
Петербург для тех, кто ценит комфорт и внимание
Заказать