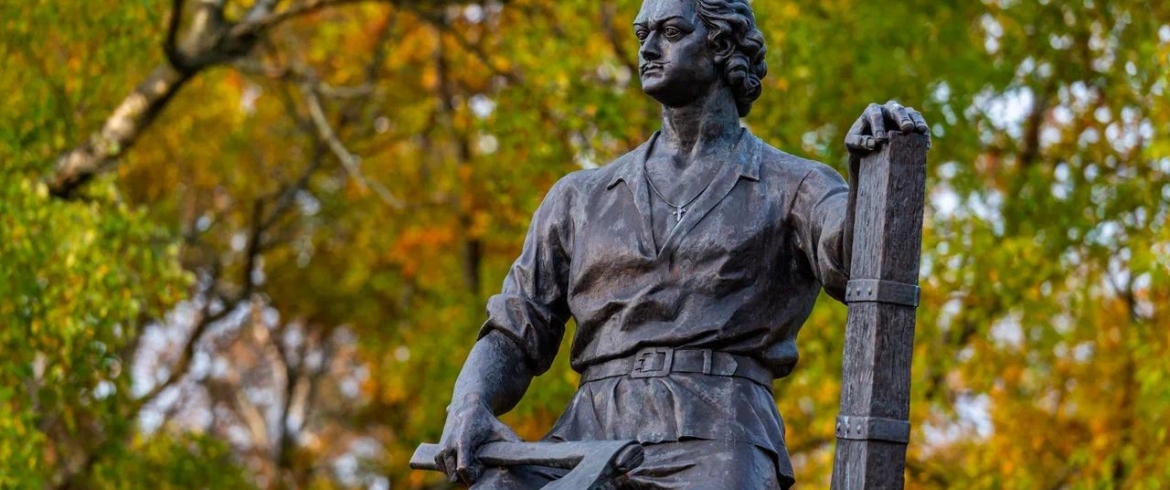 Address
Sestroretsk, Dubkovskoe shosse, 42
Dubki Park, located on the shores of the Gulf of Finland in Sestroretsk, is the northernmost oak forest in Russia, founded, moreover, by Peter the First!
In 1714, returning to St. Petersburg after the victory in the Battle of Gangutsk, the Peter's flotilla moored to the shore of the Gulf of Finland near the mouth of the navigable river Sisters. Peter the Great was attracted by an oak grove that grew on a cape - some oaks growing here in natural conditions reached the age of 200–300 years.
In 1717, Peter ordered to bring the land here and plant several thousand young oak trees, which were later planned to be used in the construction of ships. 2000 trees were planted, moreover, the emperor planted 200 of them. Later he ordered to build a private suburban residence here, a protective dam, to break gardens with fruit trees, to dig artificial ponds.
In 1727, a flood and a storm occurred, during which the park and the palace were seriously damaged. Peter II, who ruled at that time, excluded Dubki from the list of royal residences. All valuables were removed from the building, and it turned into a warehouse of the Sestroretsk Arms Plant. The building of the palace-warehouse has not been preserved.
In 1741–1743, defensive walls were erected in the park to protect from attack of Swedish troops. In 1788, fortifications were strengthened, but they were only useful in 1855 during the Crimean War, when the Anglo-French fleet approached Sestroretsk.
In 1904, entertainment establishments appeared in the park, festivities and theatrical performances took place here.
In the years of the Great Patriotic War, the front line was located near Sestroretsk. In memory of the war defenses pillboxes are preserved here. In 1948-1950, the park was restored.
Today, Dubki Park is a monument of landscape architecture of the 18th century, a UNESCO cultural heritage site, a place for family rest, a center of cultural and sports life in Sestroretsk.
Индивидуальные экскурсии по городу и пригородам на автомобиле и минивэне
Петербург для тех, кто ценит комфорт и внимание
Заказать