Музей
Shalyapin Apartment-Museum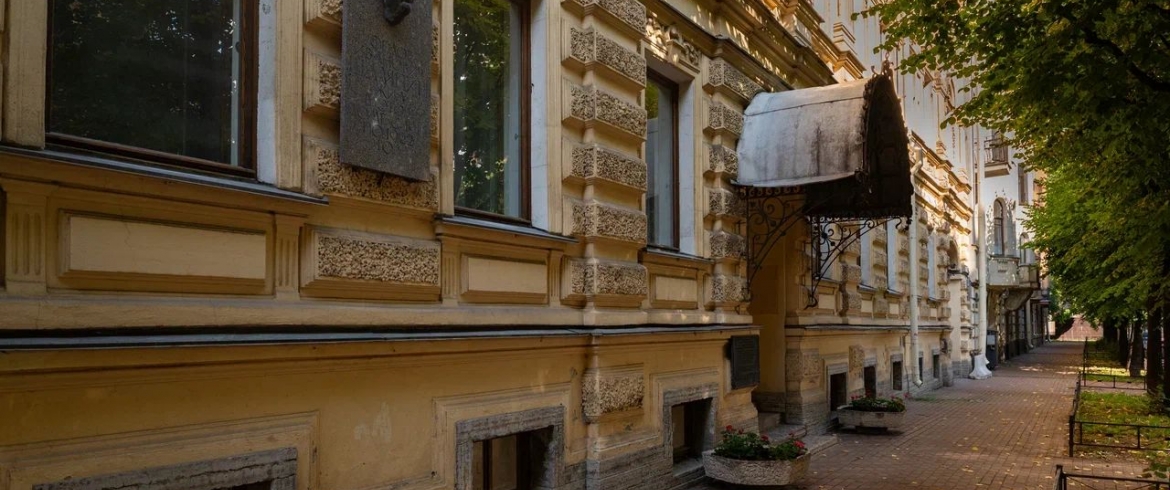 Monday, Tuesday
Closed
Wednesday
13:00 – 21:00
Thursday, Friday, Weekend
11:00 – 19:00
Timetable
The sanitary day - last Friday of the month.
Entrance fee
adults - 100 rubles, Students, students and pensioners - 50 rubles, Children under 7 years - free of charge. Audioguide - 100 rubles.
The museum of Shalyapin was opened on April 11, 1975, in the last St.Petersburg apartment of the singer. Here, on the Aptekarsky Island, in the house 2-B on Permskaya street (now street Graftio), the great singer lived from 1915 to 1922; from here he left to live abroad. By the 125th anniversary of F.I. Shalyapin's birth, the hallway, dining room, bedroom, large and small living rooms were restored, and a dressing-room corner of the artist at the Mariinsky Theater was recreated. The main events of Shalyapin's life and work are presented in the exposition by letters, photographs, posters and programs, his personal belongings and objects of everyday life, paintings and drawings, theatrical costumes and sketches of scenery in which he played. There is also a collection of weapons, that was presented to the singer by Maxim Gorky.
There are paintings of outstanding artists, such as A. Golovin, K. Korovin, A. Yakovlev and the famous portrait of B. Kustodiev. Shalyapin was very fond of this portrait and took it abroad with him. In 1968 daughters of the singer Martha and Marina donated a portrait as a gift to the Theatrical Museum.
The collection of Nina and Nikita Lobanov-Rostovsky, donated to the museum by the Konstantinovsky Foundation, is kept in the specially equipped Open Collections of the House Museum of Shalyapin. The base of this collection was laid at the very end of the 1950s. During these years it became the largest in the West collection of theater art of the late XIX-early XX century.