The house of fulfillment of desires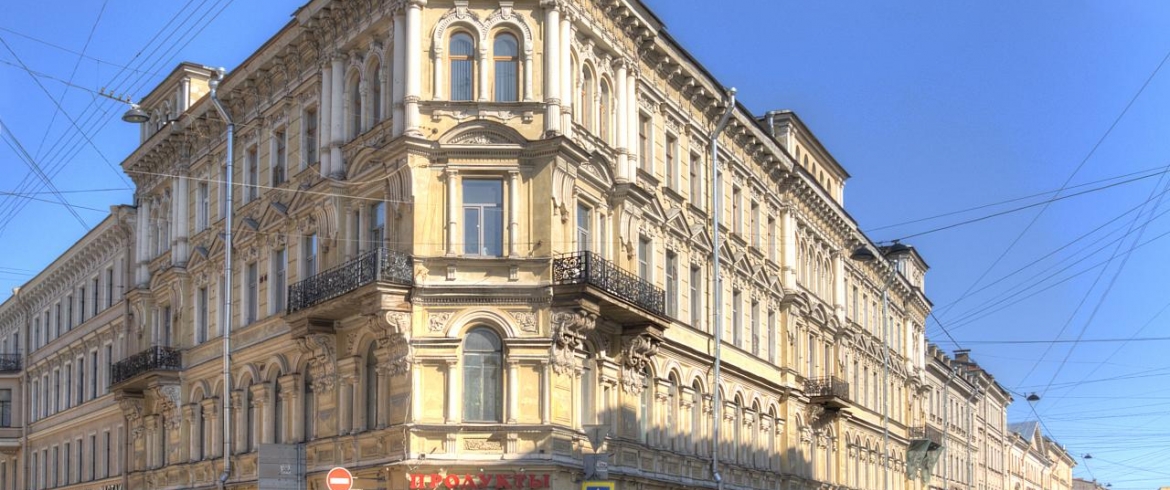 Address
Grazhdanskaya Str. 27
Weekdays
09:00 – 23:30
Weekend
10:00 – 23:30
The house, located on the corner of Grazhdanskaya Street and Voznesensky Prospekt, is located in the heart of the gloomy "St. Petersburg of Dostoevsky", but the legends with which it is enveloped are exceptionally bright.
The apartment house was built in 1875 according to the project of Vasily Rozinsky. In 1884 the house was repaired, and the merchant Vecheslavov opened a large restaurant on three floors. Next to it was the modest bakery of merchant Krivzin, which was bringing luck to everyone who came here to have a bite. There was a legend that any dish of a baker - a small woman named Sophia - fulfills wishes.
The inhabitants of the house were also lucky. Above the bakery, the Krupp family lived. Although they were related to well-known steel magnates, they were not particularly rich themselves. Suddenly, their wealth increased significantly, and the family moved to a fashionable area on the Italianskaya street. During the blockade the story was told of a woman with two children, the only family that survived the bombing, which destroyed almost the whole quarter.
And nowadays people who often go to a bakery located in this house find their love or good work, prepare for the birth of a long-awaited child or move to a new home and this is by no means all happy coincidences.
Индивидуальные экскурсии по городу и пригородам на автомобиле и минивэне
Петербург для тех, кто ценит комфорт и внимание
Заказать