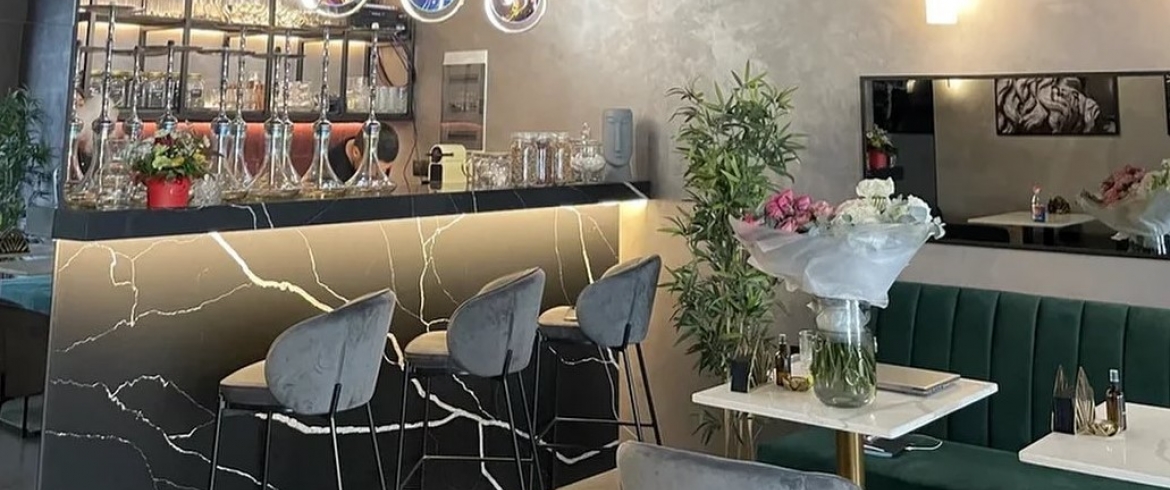 Address
Социалистическая ул., 21
Monday, Tuesday, Wednesday, Thursday, Sunday
13:00 – 02:00
Friday, Saturday
13:00 – 04:00
Bar and hookah room, where the best hookah varieties are collected for every taste. Here, guests can try the perfect steam cocktail, and fragrant teas, which are presented in a great variety in the establishment, will help to complete the impression: from everyone's favorite milk oolong to strong pu-erh and juicy berry drinks.
The restaurant's menu focuses on light snacks and desserts. Guests can try 3 types of meat sets, cheese platter, antipasti and olives. For those who do not mind pampering themselves with dessert, a wide variety of sweets is presented, from a set of dried exotic fruits to brownies and cheesecakes.
The bar list of the establishment includes 3 varieties of wines, poured into glasses and 9 varieties offered to guests in bottles. The bar also serves beer, cider, classic cocktails and spirits.
Popular positions:
Meat set 1 (duck / basturma / choriza) - 790 rubles.
Cold-smoked venison - 290 rubles.
Antipasti - 690 rubles.
Sea buckthorn lemonade with ginger — 490 rubles
Bellini cocktail — 440 rubles
Wine white chardonnay — 1680 rubles