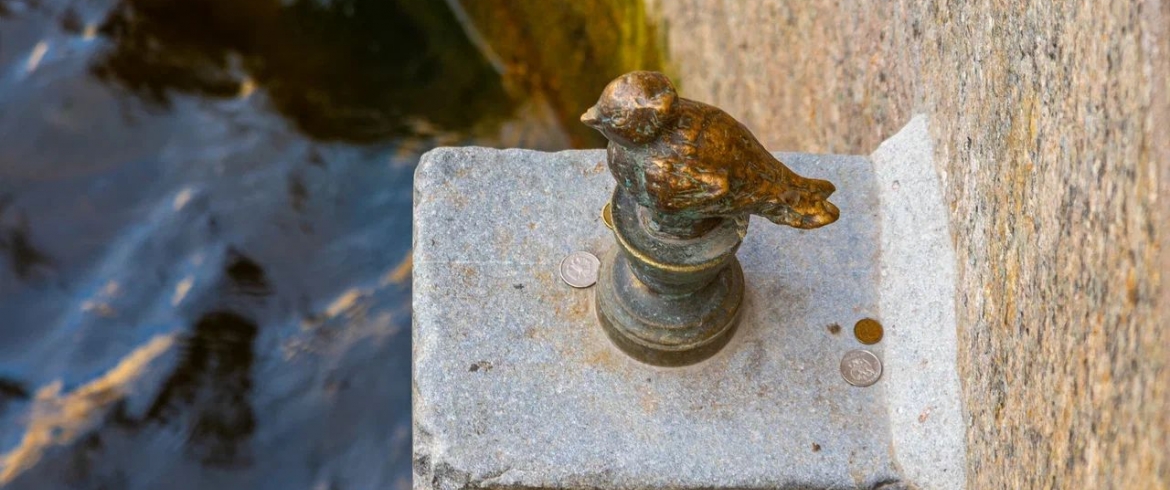 Address
The wall of the embankment r. Fontanka, opposite the house 12/1.
Opened in
19 November 1994
Sculptor
R.L. Gabriadze / V.B. Bukhayev
Bronze Chizhik stands on a pedestal attached to the wall of the Fontanka embankment near the Mikhailovsky Castle next to the 1st Engineering Bridge. Opposite of it in the house number 6 along the embankment, in the XIX century, the Imperial College of Jurisprudence was located. They say that it was about the students of this school, nicknamed "chizhikami", that people composed a famous song:
"Chizhik-pyzhik, where were you?
I drank vodka on Fontanka ... "
The idea of the monument belongs to the writer Andrei Bitov. It was embodied by Georgian director, screenwriter and sculptor Rezo Gabriadze. According to the legend, if you make a wish and get a coin exactly on the pedestal, where the Chizhik-Pyzhik is, then the desire will come true.
Индивидуальные экскурсии по городу и пригородам на автомобиле и минивэне
Петербург для тех, кто ценит комфорт и внимание
Заказать