Church
Chapel of the Trinity Life-giving at the Research Institute of Hematology and Transfusiology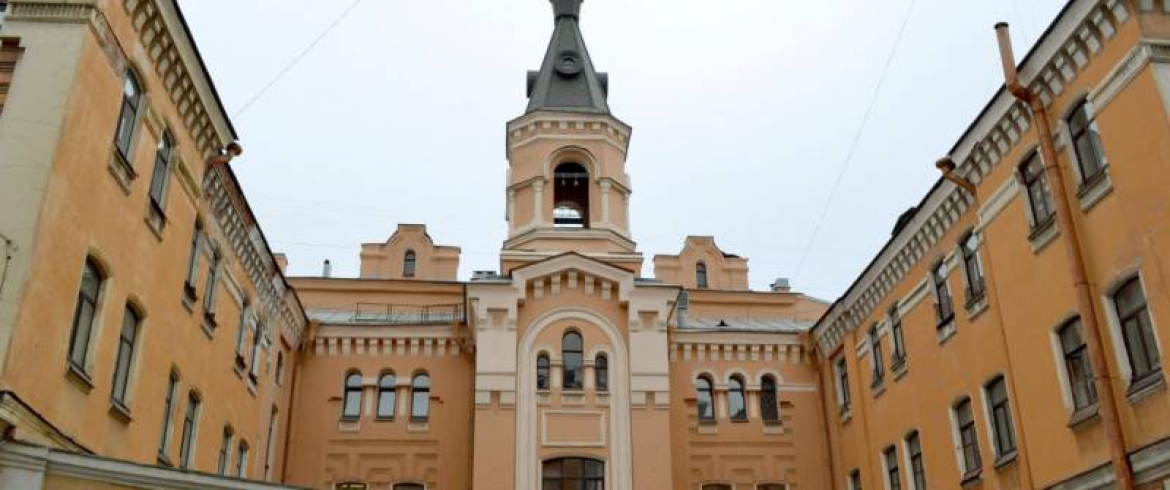 Address
2nd Sovetskaya st., 16 (in the yard)
Years of foundation
1892-1893
The Chapel of the Life-Giving Trinity in the Nativity part of St. Petersburg was erected at the Holy Trinity Community of Sisters of Mercy. Founded in 1844, this community became the first charitable community not only in the city, but throughout the country. The house housed a department of nurses, a women's hospital, a boarding school, a shelter, a correctional school and a department of penitents. Later, an almshouse for terminally ill patients appeared.
Nicholas I allocated funds for the construction of a house church; it was consecrated on September 5, 1844.
In 1889–1891, the community buildings were rebuilt according to the project of architect V.R. Kurzanova, and they acquired the appearance that has survived to this day. The former hospital church, again consecrated on January 25, 1892, was transferred to the building of the Women's Hospital, on the third floor, under the bell tower, along with the icons.
The community ceased to exist in 1920, but the hospital continued to operate. In 1931, the first blood transfusion station in the city was opened at its base. Today it is the Russian Research Institute of Hematology and Transfusiology. In 2005, the temple was returned to believers.
Индивидуальные экскурсии по городу и пригородам на автомобиле и минивэне
Петербург для тех, кто ценит комфорт и внимание
Заказать