Church
Chapel of Blessed Xenia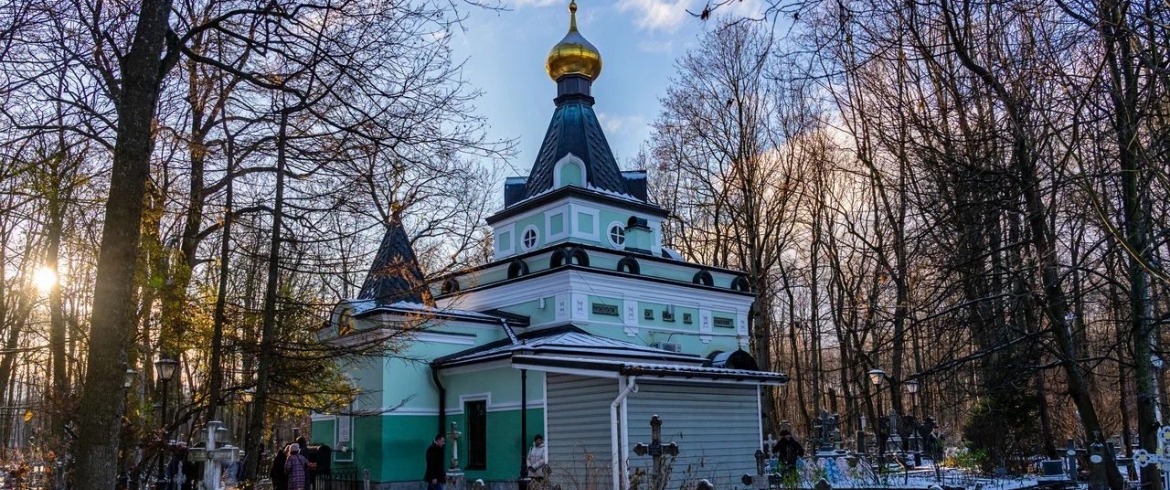 Address
Smolenskoye cemetery, Kamskaya Str. 24
Architect
A. A. Vseslavin
Active Orthodox Chapel
The stone chapel on the Smolensk cemetery was built in 1900 on the grave of Saint Blessed Xenia of St. Petersburg under the project of architect AA Vseslavin. The chapel was consecrated in 1902.
The walls of the chapel are made of brick, painted in a light green color. Each side of the facade is decorated with a group of three arched pointed windows with pillars in the form of columns. The windows are decorated with stained glass icons. On the cornice there is a semicircular kokoshnik with mosaic images of Xenia Petersburgskaya (on the front side of the facade) and Christ (on the back side). The building is completed by a scaled tent crowned with a gilded bulbous cupola with a cross. Inside the main decoration of the chapel is a marble iconostasis with a mosaic image of a crucified Christ.
In 1940 the chapel was closed with the Smolensk church. In 1983, it was returned to the community of the church of the Smolensk Icon of the Mother of God. After the restoration works, the chapel was again consecrated on August 10, 1987. In 2003, a gilded cupola was restored over the chapel.