Church
Church of the Three Saints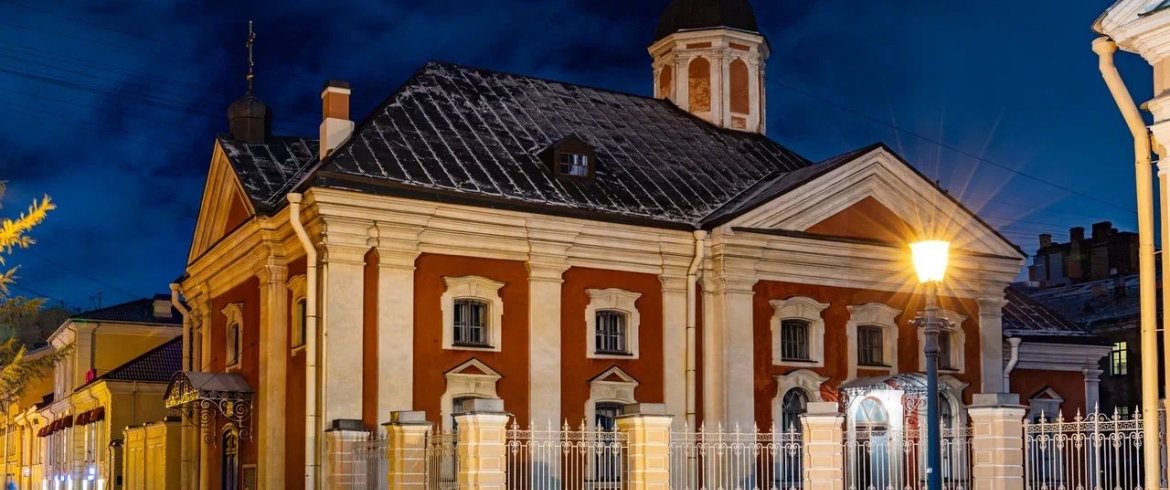 Address
6th line of Vasilievsky Island, 11
Years of foundation
1740—1760
Active Orthodox church
In 1740 the parishioners of the St. Andrew's Cathedral, at that time still wooden and unheated, appealed to Empress Anna Ioannovna with a request for permission to build a warm stone temple next to the church. There followed the Highest Decree, according to which the church was laid in the name of the Three Saints of the Ecumenical Basil the Great, Gregory the Theologian and John Chrysostom.
The construction was delayed due to lack of funds. In 1745 the church was built, and divine services began there. The church was consecrated only in 1760. The iconostasis and church utensils were moved from the burned St. Andrew's Cathedral. In the opinion of the well-known art historian I.E. Grabar, by the beginning of the 20th century the Three-Sainted Church possessed one of the most significant collections in St. Petersburg of ancient Russian icons.
In 1916, the Temple of the Three Saints was temporarily, before the construction of its church, transferred to the Georgian Orthodox parish, which in March 1918, due to the revolutionary events and the departure of parishioners, was closed. Since mid-1920s, there have been no services in the church.
In 1929 the archive of the St. Andrew's Cathedral, which was kept in the church, was taken out, some of the icons and the royal gates were transferred to the Russian Museum. In 1931, the crosses were removed from the church and the iconostasis was dismantled. In January 1932, the building was handed over to a knitting factory, which finally destroyed the unique interior decoration.
In 1991, the building, protected by the state as a monument of architecture, was transferred to the parish of St. Andrew's Cathedral. Restoration of the temple was conducted on the donations of parishioners, worship services were resumed in 1999.
Индивидуальные экскурсии по городу и пригородам на автомобиле и минивэне
Петербург для тех, кто ценит комфорт и внимание
Заказать