Church
The Lutheran church of St. Catherine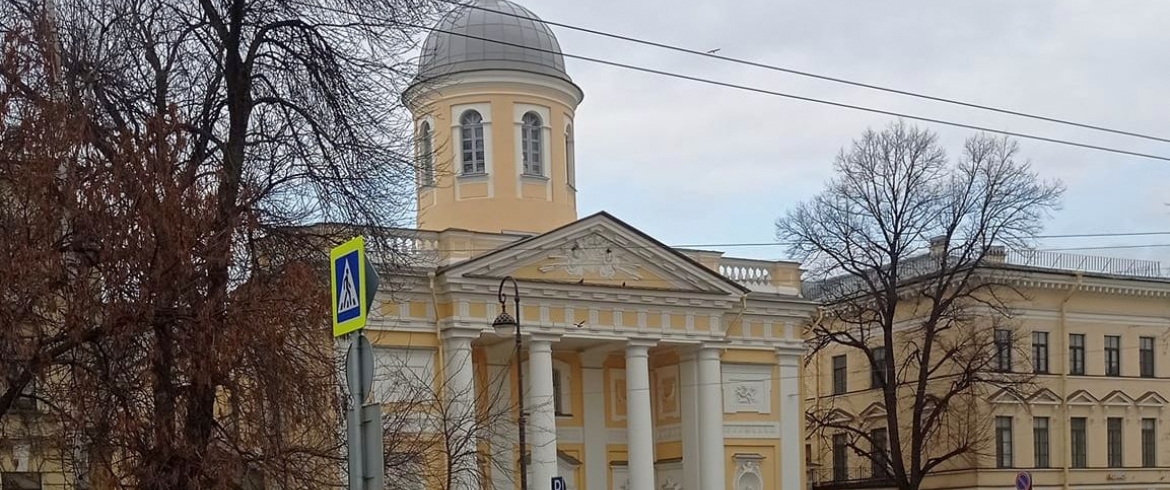 Address
Bolshoy pr. V.I., 1
Years of foundation
1768–1771
An active temple of the Evangelical Lutheran Church
St. Catherine's Church on Vasilievsky Island is a historical and architectural monument of federal significance and it is protected by the state.
The temple was built in 1771 by the architect Yu.M. Felten. The building is typical for this architect, who created several temples in St. Petersburg. Planned as rectangular two-tiered church includes a round lobby, office space and a large hall divided into three parts by columns of the Corinthian order. The southern part of the building is crowned by a small dome on a high drum, which is successfully included in the composition of the main facade. The four-column Doric portico of the main facade is typical for the architecture of early classicism.
In 1902-1903 the church was partially rebuilt and expanded under the guidance of the architect L.Kh. Marshner. There were built rooms for stairs on the sides of the portico that turned it into a loggia. At the same time, the statues of the apostles Peter and Paul were moved to the niches of the outer walls of the staircase adjoining by the sides of the loggia.
By 1917 the parish included an almshouse for widows, an orphanage, a school for boys as a gymnasium, a female gymnasium and elementary schools for boys and girls. In the 1930s the parish was disbanded by the authorities. After reconstruction the building was returned to the faithful. In 1995 a cross was installed over the dome. In 1999 an organ arrived. Currently, the church is active. It is the part of the structure of the Evangelical Lutheran Church of Russia.
Индивидуальные экскурсии по городу и пригородам на автомобиле и минивэне
Петербург для тех, кто ценит комфорт и внимание
Заказать