Church
Church of the Merciful Mother of God in Galernaya Gavan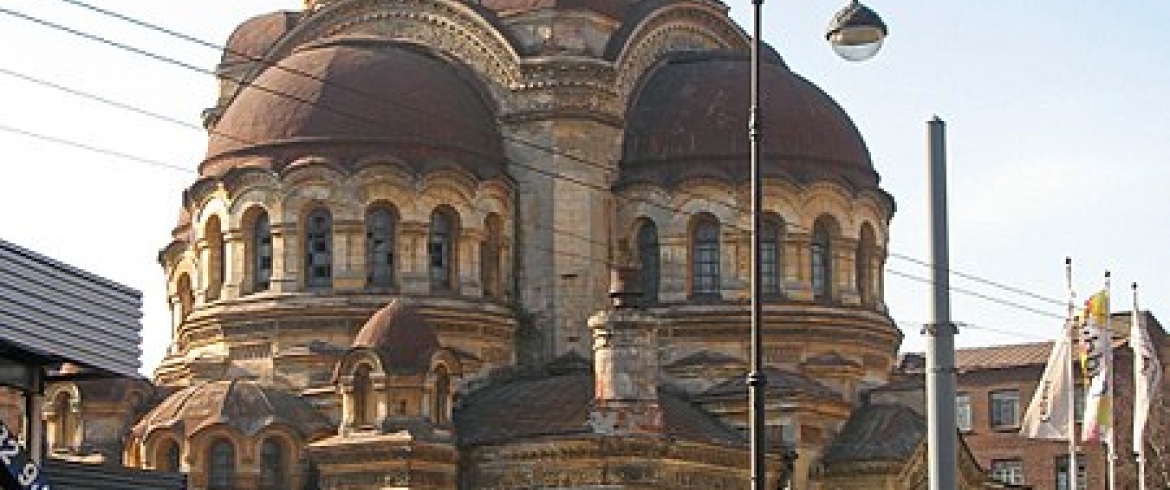 Address
Bolshoy ave. of the Vasilievsky Island, 100
Years of foundation
1889—1898
Active Orthodox church
The church in the name of "The Merciful" icon of the Mother of God was built in memory of the coronation of Alexander III. Despite the fact that this church with a large dome was larger and more majestic than the wooden Troitskaya church in Gavan which has not remained to our days, it, nevertheless, was subordinated to the latter until 1923.
In 1887, the project of a new church was approved. Its authors were architect V.A. Kosyakov and engineer D.K. Prussak. Works began in 1888 starting with the construction of the temporary chapel, where the icon of the Merciful Mother of God, brought from Athos, was installed. The icon gave the name of the future church. In 1894, crosses were installed on the domes.
The new church of the "The Merciful" icon of the Mother of God became the key landmark in the district. The stone five-headed church was designed in the style of the churches of ancient Byzantium and resembles the St. Sophia Cathedral in Constantinople, to some extent. The height of the church from the earth surface to the foot of the cross on the main dome reaches 42 m.
In 1903, the bell tower was decorated with a golden crown in memory of the coronation of Alexander III. A metal fence on a granite pedestal was installed along the road, it has not survived to this day. A garden was laid out around the church. After the consecration of the church, a charitable societyopened there, operating a school for orphans, a children's shelter and an almshouse.
In 1932, the church was closed and handed over to the diving training group. The building was equipped with a swimming pool, training equipment was installed. The northern side-chapel housed a museum exhibit devoted to the rescue equipment of divers.
In 2006, the parish of the church was registered. In 2012, it was officially returned to the church. Today, restoration works on the church are underway.
Индивидуальные экскурсии по городу и пригородам на автомобиле и минивэне
Петербург для тех, кто ценит комфорт и внимание
Заказать