Church
Church of the Holy Mother of "Joy to All Who Sorrow" of the Alexander Nevsky Lavra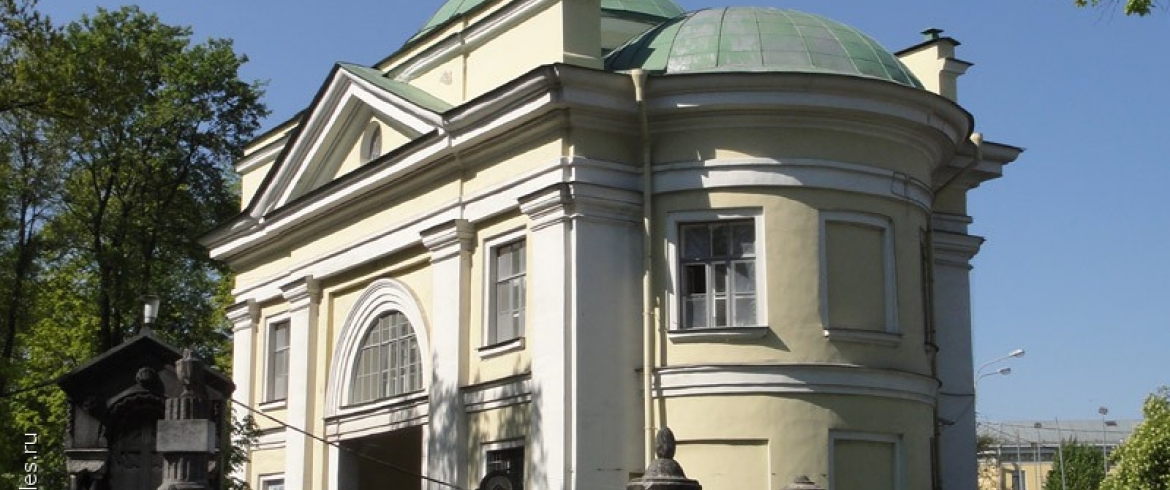 Address
Monastyrka river emb.,1
Active Orthodox church
In 1783, the architect I. E. Starov developed a design of the front entrance to the monastery, constructing it in the form of a round square facing the Nevsky Prospekt. The architect stressed the boundaries of the monastery territory by buildings of the gatehouse and the stone semicircular fence.
The construction of the church was conducted under the supervision of the architect M.E Melentiev in 1784-1785. The finishing works lasted until the spring of 1786. The church was consecrated on July 15, 1786 in the name of the "Joy to All Who Sorrow" icon of the Mother of God. By the decree of the spiritual Consistory on July 1, 1800, the church became parish for the craftsmen serving the Lavra, as well as for the St. Petersburg grain manufacturers who rented from the monastery granaries, ruffians and piers along the Kalashnikovskaya embankment.
In 1904 the first Latvian parish outside Livonia was opened in the Church of "Joy to All Afflicted" icon of the Mother of God by the decree of the Synod. Divine services were held in the Latvian language in the church. There was also a library of books and periodicals in Latvian. The Latvian parish existed in the church until 1918.
In 1930s, the church building housed a district council of the OSOAVIAHIM. After the war, the premises of the church, which had been restored in 1949-1950, housed the directorate of the State Museum of Urban Sculpture. The building of the church was officially transferred to Metropolia in 1994. Prayers are conducted in the church on Wednesdays and Fridays.
Индивидуальные экскурсии по городу и пригородам на автомобиле и минивэне
Петербург для тех, кто ценит комфорт и внимание
Заказать