Park
Central Park of Culture and Leisure named after S.M. Kirov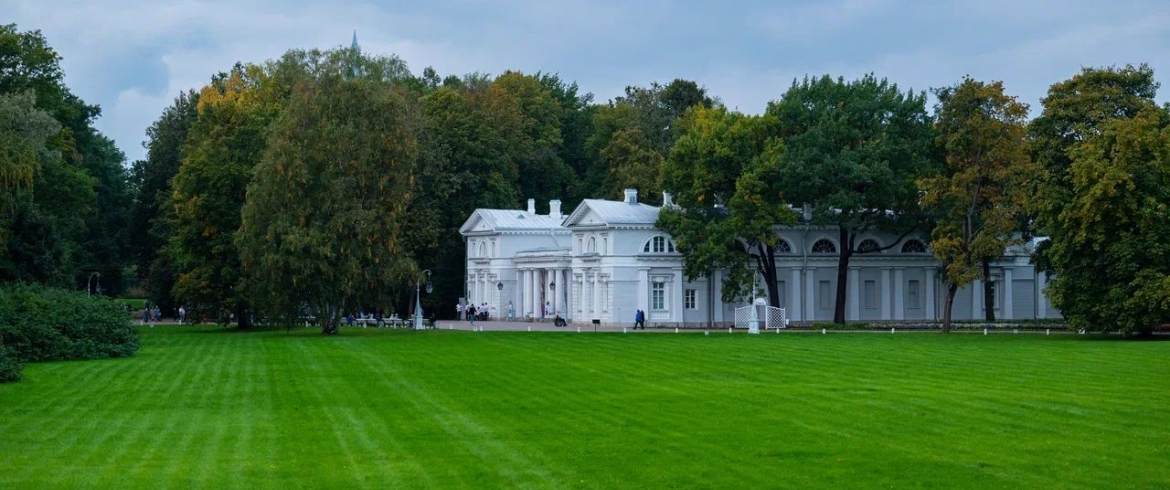 Timetable
from May 1 to September 30 from 06.00 to 24.00, from October 1 to April 31 from 06.00 to 23.00
Ticket price
on Saturdays, Sundays and public holidays, the visit to the park is paid (for adult visitors - 100 rubles, for students, schoolchildren, full-time students, soldiers and sergeants of regular service - 30 rubles).

Elagin Island is the northernmost island in the estuary of the Neva, washed by the rivers Bolshaya and Sredniya Nevka. The park located here, known to all Petersburgers as the Central Park of Culture and Rest, dates back to the middle of the 18th century. The park is a unique natural object, an unusually large variety of plants, animals, and birds for a large metropolis are concentrated here.
For a hundred years, Elagin Island remained in the possession of the Romanovs and was the favorite recreational place of the imperial family. There is a unique palace and park ensemble, which is an object of UNESCO's cultural heritage. The pearl of the ensemble is the Elaginostrovsky Palace Museum.
In 1932, the Central Park of Culture and Rest was opened on the island, which became the most popular vacation spot for Leningraders.
The park is perfect for outdoor activities at any time of the year: special volleyball courts, a rollerdrome and equipped roller tracks in summer, two skating rinks (natural and artificial) and a ski path in winter. There are bases for renting sports equipment, where everyone can take skates, skis, Finnish sleds, swimming equipment, rollers, bicycles on the territory of the park all year round. Sliding on ponds boats and catamarans became a kind of symbol of the summer CPC & O.
On the territory of the park, under the open sky, festivals and big city festivities take place every year, including Maslenitsa, Tulip Festival, street theater festival "Elagin Park", exhibition "Glass and ceramics in the landscape" and many others. Every weekend, an improvised dance floor with live music is played on the Konyushenniy Corps Square, which is performed by a military brass band.
In the summer, a reading room in the open air begins in the Park, where visitors of all ages and preferences can find books of all tastes.
Индивидуальные экскурсии по городу и пригородам на автомобиле и минивэне
Петербург для тех, кто ценит комфорт и внимание
Заказать