Center for Railway Modeling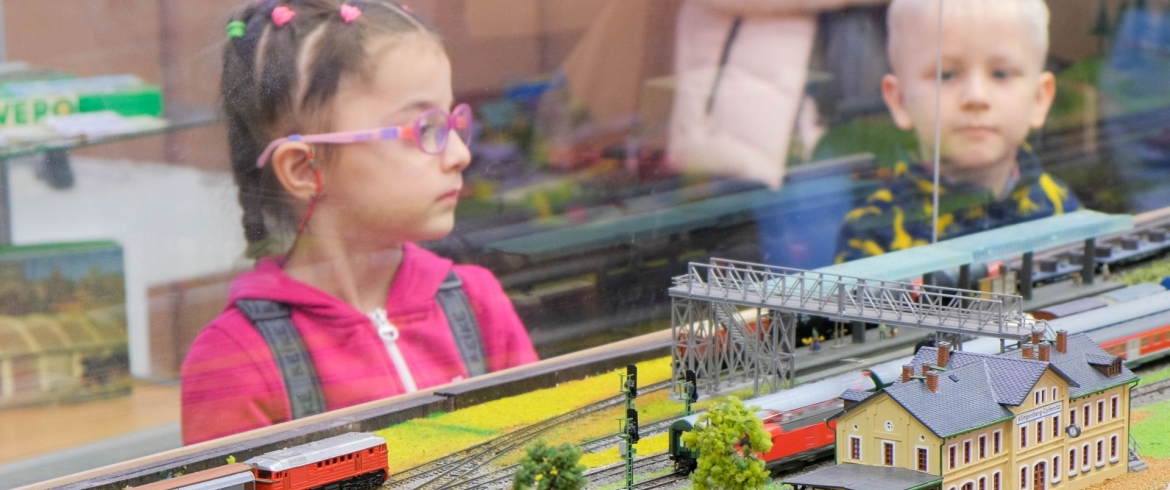 Address
Sadovaya st.,  55
Monday, Tuesday
Closed
Wednesday
12:00 – 19:00
Thursday, Friday, Weekend
10:30 – 17:30
Entrance fee
50 rubles, family ticket (2 adults and 1 child): 100 rubles, children under 3 years old, large families, WWII veterans, blockers, disabled people and other privileged categories - free of charge.
The exposition of the Center is dedicated to the history of railway modeling in Russia and other countries. More than 300 exhibits are presented here: models of railway transport and accessories of a miniature railway.
The Center's largest exhibit is a modular layout. This is an interactive railway on a scale of 1: 120. Each visitor himself can start the movement of the train, control is carried out using a special station.
The idea of creating a Center for Railway Modeling arose from many years of cooperation between the Central Museum of Railway Transport of Russia and modellers of St. Petersburg. Since 1992, the annual exhibition "Railway Model" has been held within the walls of the museum, which has now become international.
The Center for Railway Modeling hosts tours, quests and workshops for children and adults.