Charity Fund "Food of Life"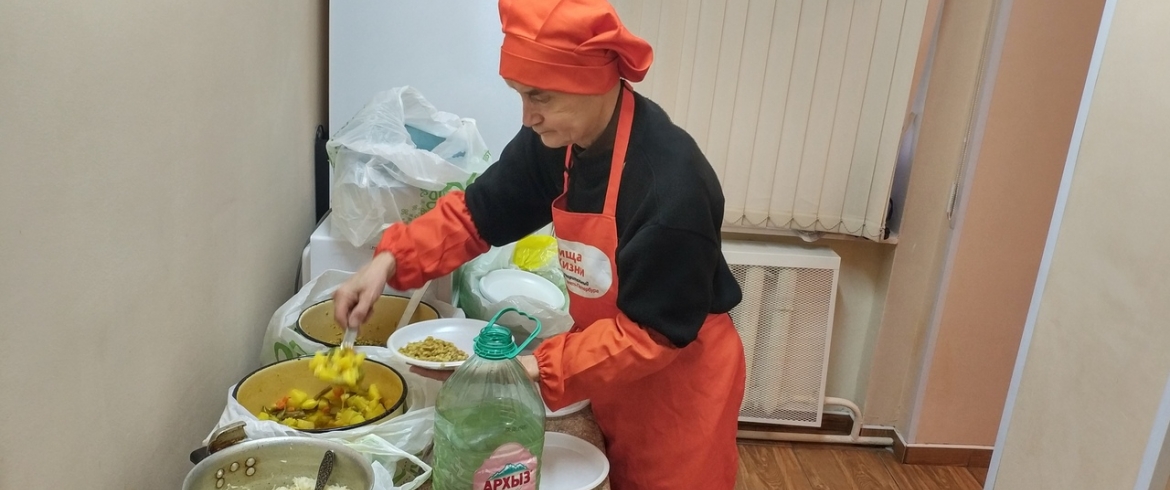 Address
Gatchinskaya st., 28 ("Printing yard", vegetarian cafe "Gaura", 2nd floor)
The fund is engaged in a simple and uncomplicated at first glance business - it feeds people. But sometimes a portion of hot food can save a person's life, and food prepared with love can even change it!
In Russia, the fund has existed since 1988. In 2009, the "Food of Life" Association of Foundations for Russia was created, which currently includes more than 50 cities in Russia and neighboring countries. The fund from St. Petersburg is an active member of the Association.
The St. Petersburg Charity Fund "Food of Life" provides hot vegetarian food for all segments of the population: travels to orphanages, nursing homes and homes for the disabled, to special schools, participates in various festivals and large events, where it feeds thousands of people, as well as feeds the homeless in cooperation with Nochlezhka and the Malta Assistance Service.
The work of the fund's volunteers does not seem complicated, but in reality they work with the hearts of people. And not so much with strangers as with his own. A volunteer reveals in his heart mercy, compassion and kindness, learns to be attentive to people and take care of them. And today, "Food of Life" is glad to accept everyone who is close to this team!