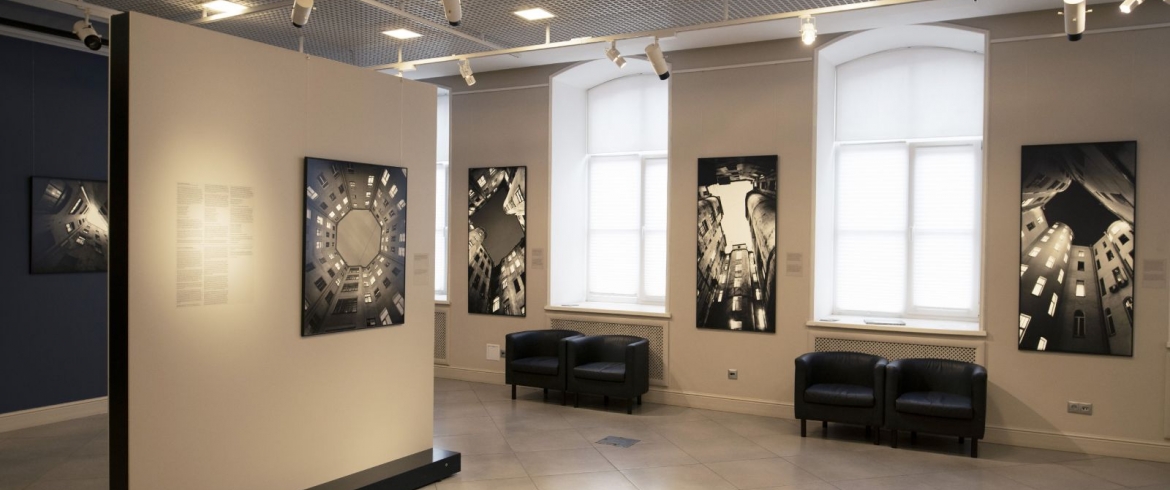 Address
Bolshaya Konyushennaya st., 1
Monday, Tuesday
Closed
Wednesday, Thursday, Friday, Weekend
12:00 – 20:00
The project is dedicated to analog black and white photography, was founded in early 2011. Gallery Art of Foto was opened in 2015.
Photographs of historical and artistic value are in the collection of the gallery. Today, the works of such famous authors as Valery Plotnikov, Boris Smelov, Lyudmila Tabolina, Valentin Samarin, John Wimberley, John Sexton, Sergey Leontyev, Alexander Kitayev and many others are represented here. Also in the collection are ambrotypes, daguerreotypes and a large number of historical photographs dating from the XIX - XX centuries.
Gallery regularly hosts exhibitions of photographers from Russia and other countries.
Удивите ваших гостей авторскими программами и «погружением» в тему!
12
эксклюзивных экскурсий с экспертом
Заказать