Pel's Pharmacy and Gryphon Tower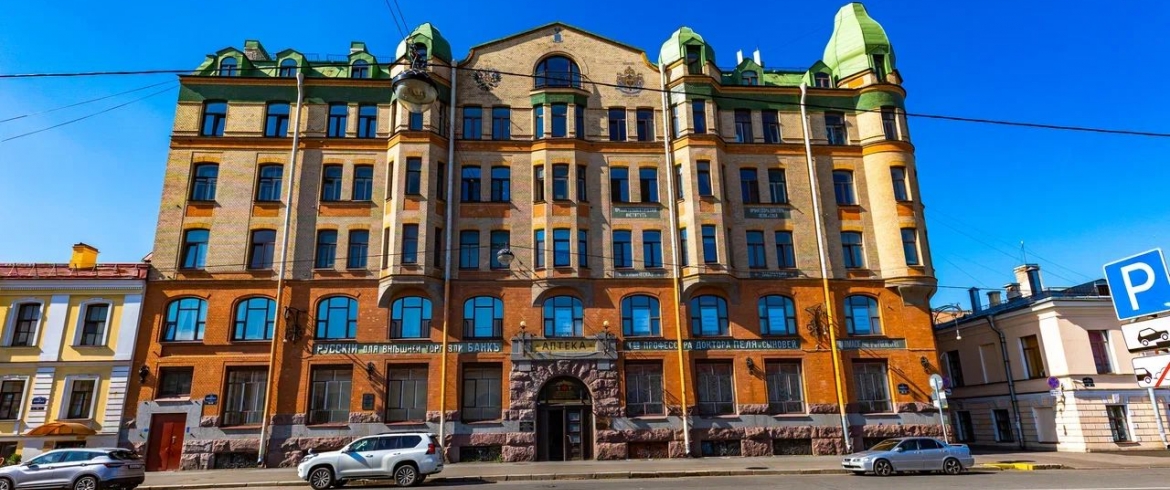 Address
7th line of the VO, 16-18
Timetable
daily from 9.00 to 21.00, excursions from 10.00
Entrance fee
in a group of up to 10 people - 150 rubles per person, in a group of 11 people, as well as for pensioners and invalids 100 rubles per person. Children under 7 years - free.
The pharmacy on the 7th line of the VO was founded in 1760, and in 1850 it was purchased by Dr. Wilhelm Pel and his family. From 1871 the pharmacy supplied medicines to the Imperial Court.
On March 11, 2010, the pharmacy was inaugurated after the restoration. Today, you can see medical utensils, equipment, copper and brass mortars from the XIX century and even a stuffed crocodile, a medieval symbol of pharmacies. So far, Dr. Pele's phone and the National cash register are still working.
The house where the pharmacy is located is surrounded by legends. In the courtyard there is a strange tower with numbers on it. It is said that Wilhelm Pel was an alchemist and brought out griffins in the tower, which fly over the city at night, and figures are the encrypted code of the universe.
In the pharmacy, there are excursions for children and adults by prior arrangement, tel .: +7 (812) 328 01 88.