Palace
Architectural Ensemble of Rossi Street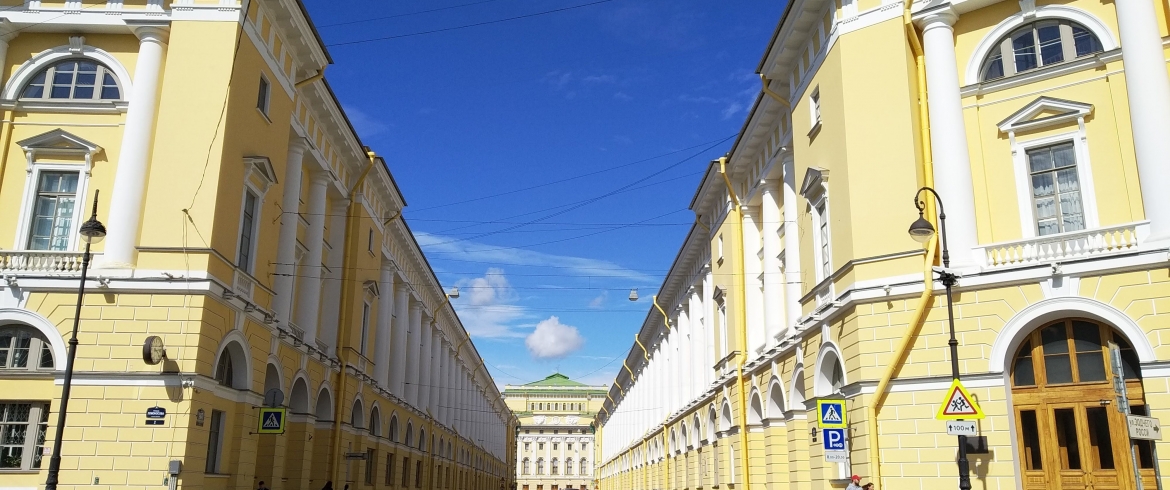 Years of foundation
1828-1834
Length: 220 meters
Width: 22 meters
Building height: 22 meters
The street, built according to the project of Carl Rossi and named in his honor, goes from the Alexandrinsky Theater to the Lomonosov Square and forms a single architectural ensemble with the theater. The historical name of the street is Teatralnaya, it received its modern name in 1923.
The street is unique in its exact adherence to the ancient canons - the width is equal to the height of its buildings, and the length is exactly ten times more. It consists of five houses, built on a single project with a single facade. Three-story buildings in the classical style are decorated with white double semicolumns of the Doric order.
In the house number 2 on the Rossi's Street from 1836 there is the St. Petersburg Imperial Theater School (now the Academy of Russian Ballet named after A. Ya. Vaganova).