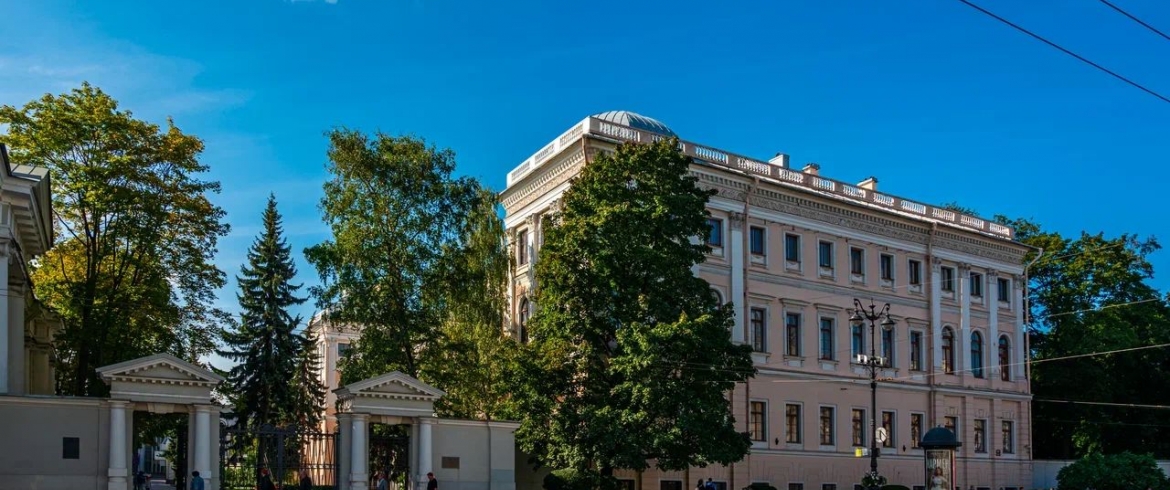 Address
Nevsky Prospekt, 19
Years of foundation
1741—1753
Architects
M. Zemtsov, F.B. Rastrelli
Ticket price
200 rubles., schoolchildren and students - 80 rubles., foreigners (in groups of up to 10 people) accompanied by an interpreter - 4500 rubles.
Excursions
Guided tours are conducted for groups on a prior request basis only (anichkovmuz@mail.ru ; +7 -812- 310-93-80)
The Anichkov manor located in the heart of the Northern Capital is a unique architectural monument of the XVIII-XIX centuries. It is one of the oldest buildings on the Nevsky prospekt preserved to this day.
The name of the Palace has taken place from the Anichkov bridge, and the Anichkov bridge was named after the major of admiralty battalion Mikhail Anichkov. It was his battalion which built the first wooden crossing over the Fontanka River in 1715.
The ensemble of the Anichkov's manor includes the Anichkov Palace, as well as the Service Corps, the Cabinet building and several other historical buildings. The palace has undergone many reconstructions. At various times, Stasov, Quarenghi, Rossi and other outstanding architects contributed to the creation of a massive palace ensemble.
At first the Anichkov Palace belonged o the favorites of Elizabeth I and Catherine II. Later it housed the imperial family.
In soviet days here was a Leningrad's Pioneers' Palace. Today the building of the Anichkov palace houses the Palace of Youth Creativity and the Anichkov Lycee,
The Anichkov Palace Museum of History regularly organizes excursions for children and adults. If you book an excursion in advance, you can learn about the history of the palace, visit the grand halls of the palace, Alexander III's library and the winter garden, as well as enjoy the murals of the fairy-tale room.
Индивидуальные экскурсии по городу и пригородам на автомобиле и минивэне
Петербург для тех, кто ценит комфорт и внимание
Заказать