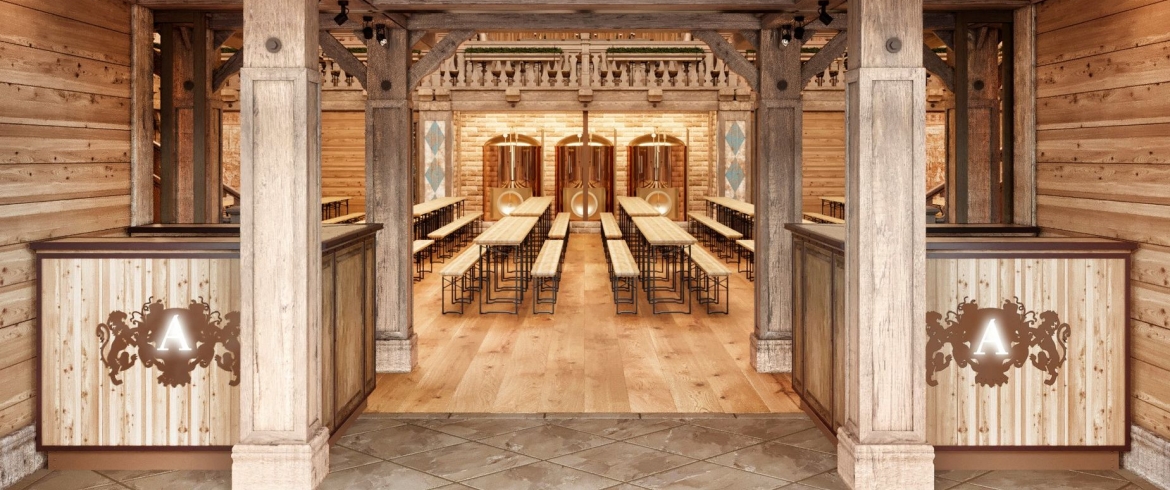 Address
Yuzhnaya road, 17
Wednesday, Thursday
18:00 – 00:00
Friday
19:00 – 00:00
Saturday
13:00 – 01:00
Sunday
12:00 – 20:00
"Alpenhaus" is the site of the restaurant "Karl and Friedrich", specially created for broadcasting sports matches, holding shows, concerts and banquets. But it is also one of the largest beer restaurants in Russia, located in a picturesque place of Krestovsky Island, ten minutes walk from the football stadium "St. Petersburg".
It serves branded beer "Alpenbir" from its own brewery, and together with it - traditional Bavarian snacks like garlic croutons, sausages with cabbage, wings with potatoes.
Special feature of the establishment is the lightning speed of service: a beer mug will be on the guest's table within 5 minutes after ordering.
The interiors of the restaurant are decorated in the style of an alpine hunting house, in the hall of more than 1000 seats. Sports broadcasts are on the LED screen with a diagonal of more than 10 meters. The restaurant regularly hosts concerts and shows.