Park
Alexandrovsky Park (Pushkin)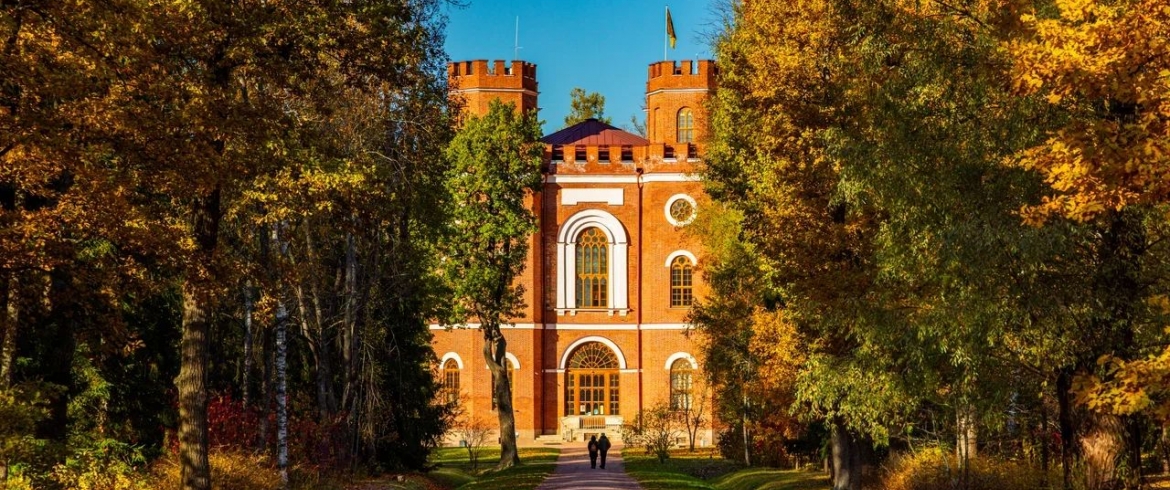 Address
Pushkin, Dvortsovaya st.,2
Timetable
The entrance to the park is free, paid visit to the Arsenal and children's programs of the White Tower
The area of the park
200 ha
Alexandrovsky Park in Tsarskoye Selo covers an area of about 200 hectares. The park adjoins Catherine's Palace from the side of the parade ground. It is divided into landscape and regular part - it is called the New Garden. The Alexander Palace and the park are part of the Tsarskoye Selo Museum-Reserve, which also includes Ekaterininsky and Babolovsky parks.
During the Great Patriotic War, the city of Pushkin was occupied by the Germans. In September 1941, fierce battles took place on the territory of Alexander Park, in memory of which a memorial to the fighter battalions that defended the city was set up in the park. In addition, General Ivan Vasilievich Khazov, who commanded the operation to liberate Pushkin and Pavlovsk in 1944, was buried in Alexander Park. During the war, park bridges, the Arsenal and Chapelle Pavilions, the Chinese Village and the Chinese Theater were seriously damaged.
In 2016, the restoration of the Arsenal Pavilion was completed, and it opened to visitors as a museum. A unique exposition of the imperial collection of weapons, armor and military paraphernalia, created jointly with the Hermitage, is now displayed on the premises of the Arsenal. Near the pavilion is the famous source Grotto. However, museum staff do not get tired to warn citizens and tourists: it is absolutely impossible to drink water from this source!
Those who come to Tsarskoye Selo with children should definitely visit the White Tower - the children's museum center in the Alexander Park. The center offers many interesting interactive programs for different ages.
По Санкт-Петербургу и туристическим пригородам — пешком, на автомобиле или минивэне
65
увлекательных индивидуальных экскурсий
Заказать