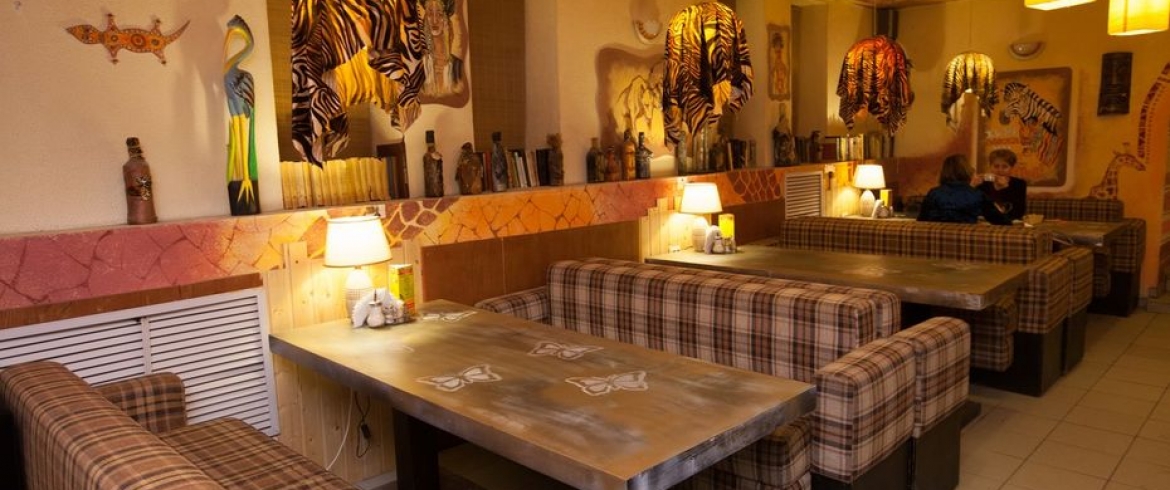 Address
Pechatnika Grigoriyeva st., 13
Weekdays
11:00 – 23:00
Weekend
12:00 – 23:00
Art Cafe "Africa" is one of the oldest clubs in the St. Petersburg musical underground scene. The idea of the place is to add heat and sun to gloomy Petersburg everyday life.
In the club Celtic melodies, medieval songs, rock acoustic and author's song are playing, parties are held, poetry evenings, intellectual games, reenactment parties are organized.
East Africa is located in the courtyards of Ligovsky Prospekt, not far from the famous club "Griboedov" on Voronezhskaya Street.
There are two large halls and one smaller, including a concert platform, where concerts and poetic evenings often take place. And a weekly meetings of fans of couchsurfing are held here.