Courtyard with a medieval castle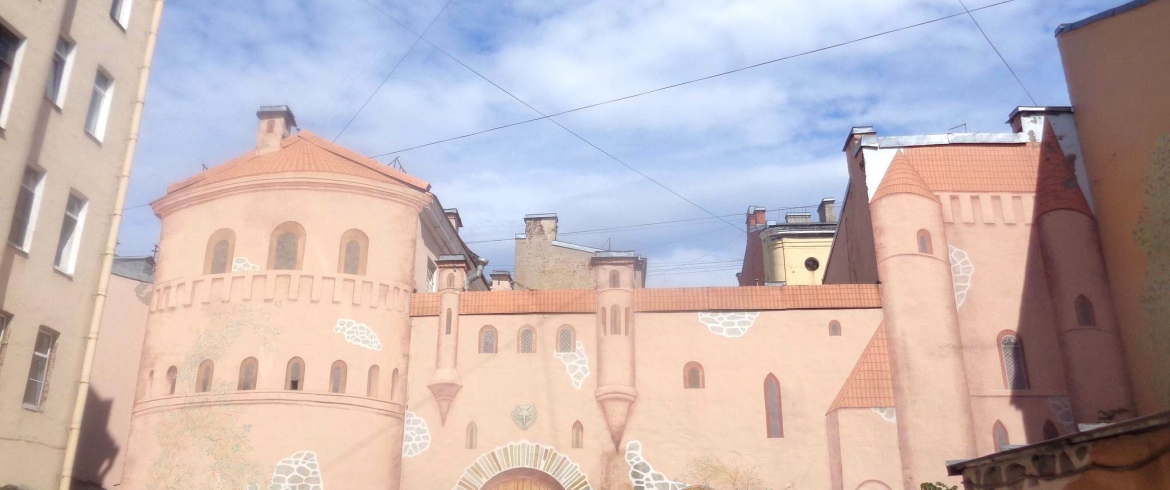 Thanks to realistic-romantic graffiti, the usual courtyard of a residential building on Kanonerskaya Street turned into a fabulous medieval castle with a tiled roof, round pointed-shaped towers, wrought-iron gratings and natural stone masonry. In the center of the composition is a large wooden gate, locked on a metal bolt (also a fruit of the artist's imagination), which is guarded by an emerald dragon sitting on a chain.
To see the medieval castle, you need to go through the gate, which is often closed, but the graffiti is clearly visible even from the street.
Индивидуальные экскурсии по городу и пригородам на автомобиле и минивэне
Петербург для тех, кто ценит комфорт и внимание
Заказать