Hello! My name is Alexey, and I am a real fanatic in the field of history - I am especially interested in everything related to religions and temples.
I graduated from the history department of the Russian State Pedagogical University in the name of Herzen and I can safely call myself a specialist in the history of Antiquity, a researcher of early Christianity and an archaeologist (with already relatively considerable experience). Studying Latin and Ancient Greek became my special passion, but in addition to my native language, I can only speak English with you.
Now I conduct excursions to the central districts and churches of St. Petersburg - moreover, I prefer the famous churches to those that tourists usually pay less attention to.
Don't be scared by a touch of academicism - my approach to excursions is as simple as possible: light, unobtrusive and aimed at creating a picture of the era, at full immersion in its atmosphere. There will be no lectures - just a pleasant walk, fun communication and sheer pleasure. I'm looking forward to seeing you!
Экскурсии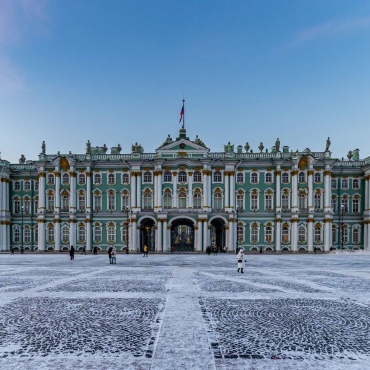 St. Petersburg Palaces
Individual walk through the resplendent Northern capital
Many-sided Nevsky Prospect
A detailed walk along the Nevsky Prospect with a tour of historical interiors
The circle of grand ducal palaces
Walk in a rare beautiful area around New Holland