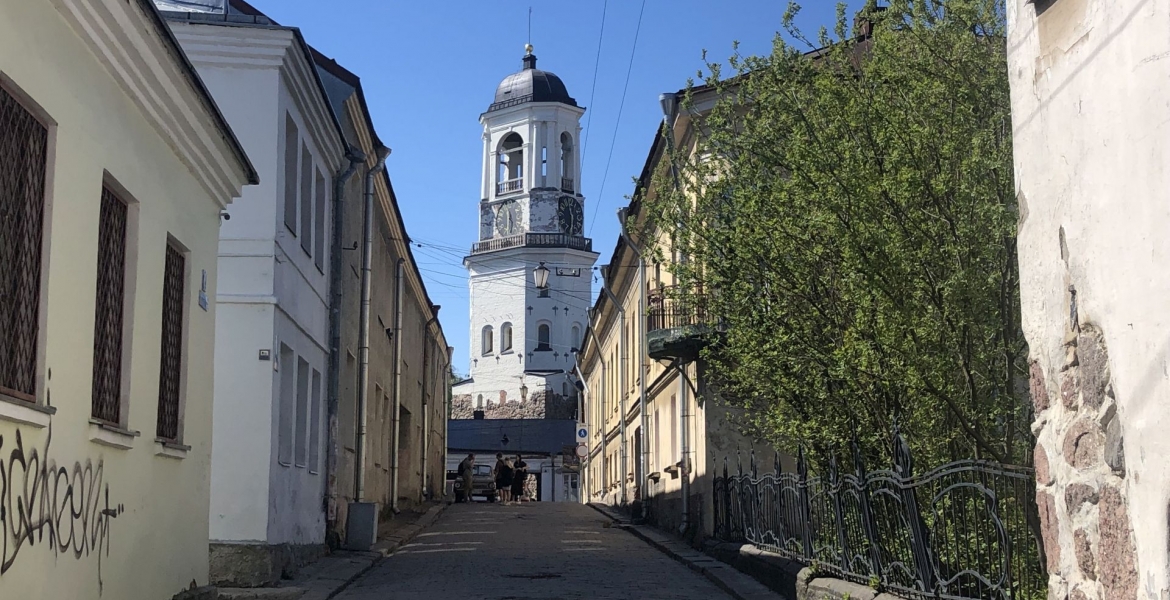 Vyborg: Traveling in Time
Train trip to Russia's most European town
Book a tour
St. Petersburg suburbs
Duration
No less than 6 hours
Opening hours
To be booked beforehand
Price
₽8950 per group of up to 8 persons. Train fare and admission to museums not included
What is this excursion?
Now that Europe is unavailable for visiting, we invite you to a trip to Russia's most European town reachable by train from St. Petersburg in an hour.
Vyborg still preserves fragments of a medieval city with Nordic architecture including a 13th century castle.
Trip to Russia's most European town
A mere hour by the Lastochka train from St. Petersburg
Exciting tales by our guide
Ancient Vyborg Castle, Tower of St. Olav
Town Hall Tower, Alvar Aalto Library
Immersion into the medieval atmosphere
Route and content of the tour
What can you expect?
Our guide will meet you at the Finlandsky Station in St. Petersburg. While riding the train, you will hear the guide's tales of the history of Karelian Isthmus.
In Vyborg you will see:
Ancient castle symbolizing Vyborg's history
Tower of St. Olav with its panoramic viewpoint overlooking Vyborg's medieval parts
15th century Town Hall Tower
15th century Clock Tower
Also available for visiting:
Vyborg Castle inside (admission not included)
Monrepos Park (to open this summer after renovation)
Alvar Aalto Library (to be booked beforehand)
Important!
To choose a convenient date and time for your tour, please book it no later than 24 hours before its beginning. Otherwise, the schedule will depend on the availability of our guides.
Our tours are planned on an individual basis. Cost is the same regardless of whether you take your tour alone or with friends or family.
If you change your mind, and want to cancel your tour after you have paid for it, you will get your money back.
Attention
We can plan a special individual tour for you, based on your preferences in terms of duration, topic, route, or cost. Depending on your choice, your tour can last a couple of hours or several days. Each separate part of your tour will begin and finish at any time and any place you choose.
For more details or booking, please contact us: +7 (812) 611-30-12 or zakaz@petersburg24.ru.