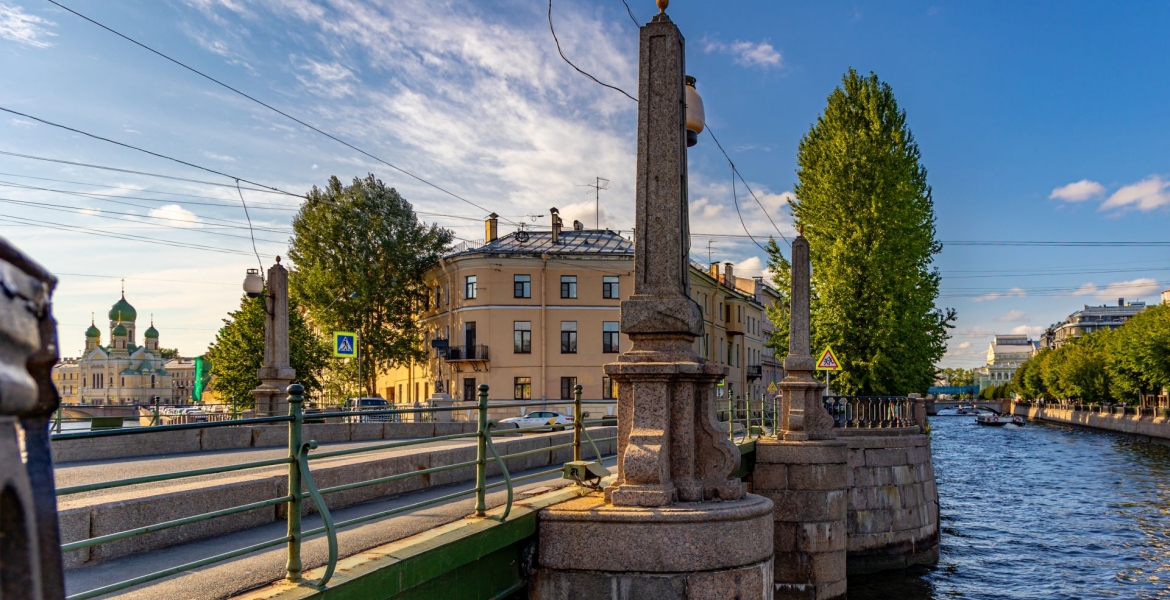 Deep Into St. Petersburg — From the Spit to Sennaya
Trip from the grandeur of the Northern Capital to the Dostoevsky's St. Petersburg
Book a tour
Individual walking tours
Opening hours
To be booked beforehand
Price
₽6450 in a light car (up to 3 persons), ₽7950 in a minivan (up to 7 persons). Admission to museums not included
What is this excursion?
Our guide, an expert in St. Petersburg's history, architecture, and legends, will take you from one of the Northern Capital's grand embankments to the city's deeper heart, Sennaya Ploshchad (Hay Square), a tour featuring a former prison, a world-famous theater, and a magnificent cathedral.
The tour combines sightseeing walks and rides in either a comfortable light car or a minivan in case your group exceeds three persons.
Combined walking/riding tour in space and time
University Quay, Kryukov Canal, Dostoevsky's St. Petersburg
New Holland, Mariinsky Theater, St. Nicholas Naval Cathedral
Kunstkammer, Twelve Colleges, Menshikov's Palace, Sphynxes
Exciting tales by our guide, an expert in St. Petersburg
St. Petersburg's internationally famous sights
Route and content of the tour
What can you expect?
The trip starts at the Vasilievsky Island Spit that offers splendid panoramic views, including the St. Peter and Paul Fortress and the Neva embankments. Walking further on, you will see many historic buildings and constructions including
former St. Petersburg Exchange, Rostral Columns
Peter the Great's Kunstkammer, Academy of Sciences
Twelve Colleges, First Cadet Corps
Menshikov Palace
Academy of Arts, the legendary Sphynxes
After crossing the Neva through Blagoveshchensky Bridge in our vehicle, you will ride round Novaya Gollandiya (New Holland), an artificial island created in the 18th century for the Admiralty. Then you will proceed walking along Kryukov Canal to see
Mariinsky Theater and Conservatory
Nicholas Naval Cathedral
the famous Seven Bridges site where every tourist's wish is believed to come true
After making wishes, you will go by car to the final point – Hay Square and Dostoevsky's St. Petersburg.
Important!
To choose a convenient date and time for your tour, please book it no later than 24 hours before its beginning. Otherwise, the schedule will depend on the availability of our guides.
Our tours are planned on an individual basis. Cost is the same regardless of whether you take your tour alone or with friends or family.
If you change your mind, and want to cancel your tour after you have paid for it, you will get your money back.
Attention
We can plan a special individual tour for you, based on your preferences in terms of duration, topic, route, or cost. Depending on your choice, your tour can last a couple of hours or several days. Each separate part of your tour will begin and finish at any time and any place you choose.
For more details or booking, please contact us: +7 (812) 611-30-12 or zakaz@petersburg24.ru.