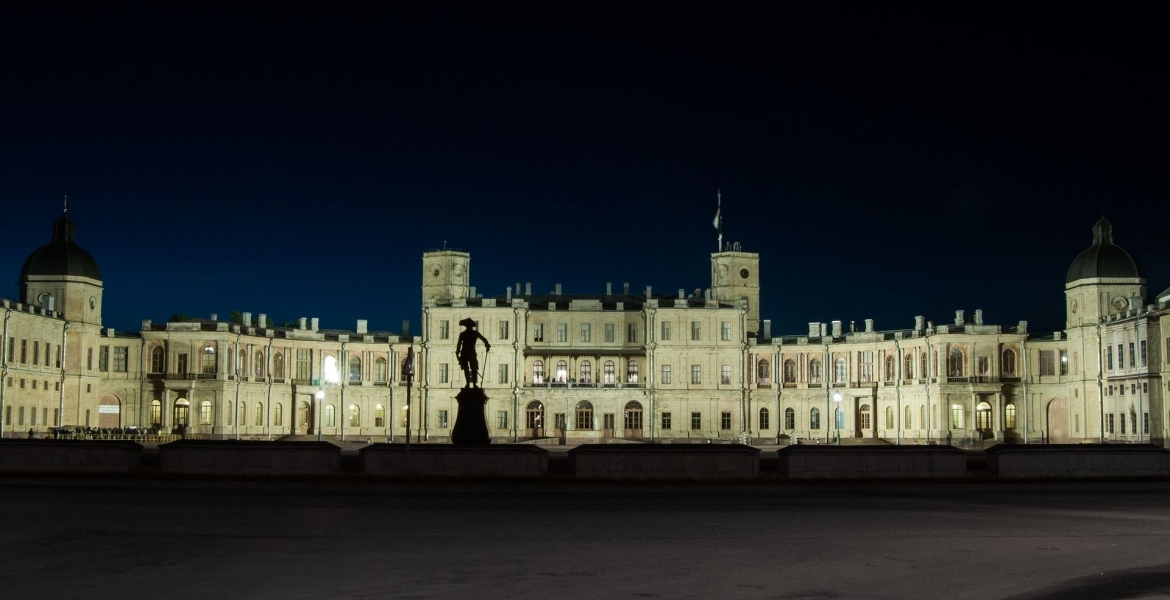 Visiting the "Russian Hamlet," or Gatchina's Mysteries
Personalized and guided walking tour to Gatchina's palaces and park
Book a tour
St. Petersburg suburbs
Opening hours
To be booked beforehand
Price
4 hours; ₽1500 per extra hour. Not included: fare to Gatchina and admission to parks and palaces
What is this excursion?
We invite you to a walking tour to Gatchina's royal residences, a unique 18th-century architecture and landscape museum complex included in the list of the UNESCO World Heritage Sites.
You will visit the Grand Palace of Gatchina built by the renowned architect Antonio Rinaldi, and take a walk through the picturesque royal parks.
Personalized and guided walking tour
Catherine II and Paul I's suburban residence
Visit to Grand Palace of Gatchina
Lakes and the fairytale-like Priory Palace
Palace garden regarded as a landscaping masterpiece
Exciting tales by a history and architecture expert
Route and content of the tour
What can you expect?
The tour begins at Gatchina where you can easily get to either by car or by public transport, the best choice being the commuter train from the Baltiysky railway station. The ride takes around one hour, Gatchina being located 42 km from St. Petersburg.
Our guide will meet you at the Grand Palace of Gatchina.
The tour features a visit to the Grand Palace. Stylized by Rinaldi as a medieval castle, the palace reflects the romantic character of its once owner, Paul I who is often referred to as the "Russian Hamlet."
Then your tour will continue in the palace's landscape park with its Dutch and English Gardens, refined sculptures and pavilions, lakeside wells, and the fairytale-like Priory Palace
Important!
Admission to the Gatchina Park is free of charge.
From September 1 to May 31, the Gatchina Palace is closed for visiting on Mondays, and the Priory Palace, on Mondays and Tuesdays. From June 1 to August 31, both palaces are open seven days a week.
Booking is also available at https://gatchinapalace.ru.
To choose a convenient date and time for your tour, please book it no later than 24 hours before its beginning. Otherwise, the schedule will depend on the availability of our guides.
Our tours are planned on an individual basis. Cost is the same regardless of whether you take your tour alone or with friends or family.
If you change your mind, and want to cancel your tour after you have paid for it, you will get your money back.
Attention!
We can plan a special individual tour for you, based on your preferences in terms of duration, topic, route, or cost. Depending on your choice, your tour can last a couple of hours or several days. Each separate part of your tour will begin and finish at any time and any place you choose.
For more details or booking, please contact us: +7 (812) 611-30-12 or zakaz@petersburg24.ru.