₽3.950 per group of 1 to 4 persons. ₽500 per extra guest but no more than 8 persons in total. Admission not included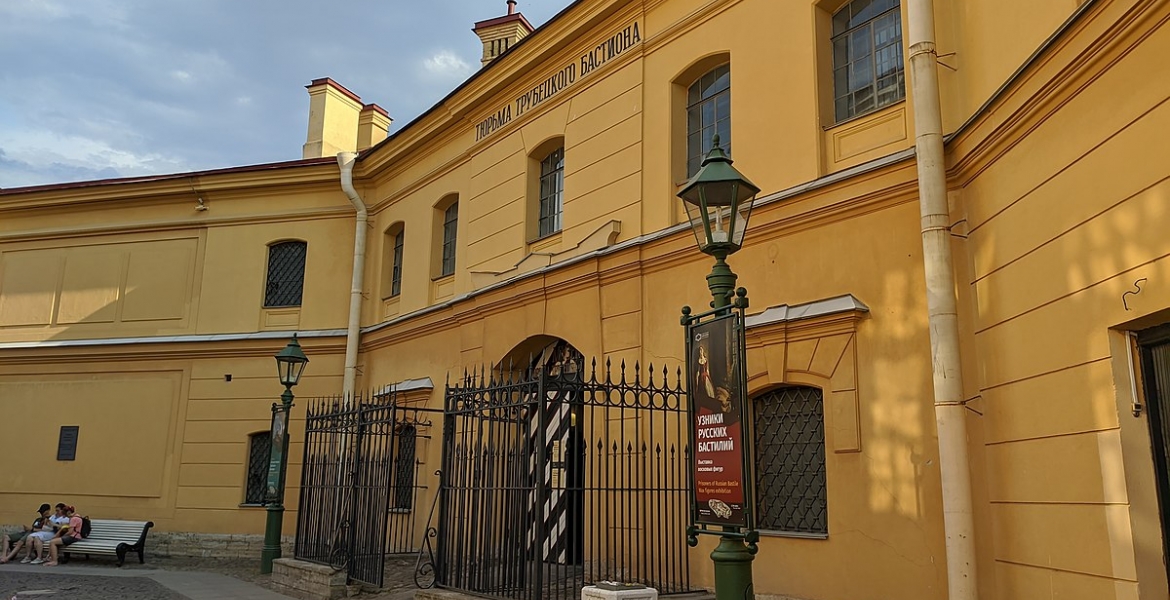 Trubetskoy Bastion: Touring a Jail
Tour to the tsarist Russia's main political prison
Museums & mansions
Working days
Daily except Wednesdays
Opening hours
Museum open hours
Price
₽3.950 per group of 1 to 4 persons. ₽500 per extra guest but no more than 8 persons in total. Admission not included
What can you expect?
At the turn of the 20th century, it was the Russian Empire's main political pre-trial prison later turned into a museum preserving original cells, with installations and multimedia showing specific episodes from the lives of both convicts and officers.
Individualized guided tour to the Russian Empire's main political prison
Personal guide, an expert in Russia's 18-20th-century history
Regime and conditions of detention
Trubetskoy Bastion's history
Option of including the museum in your St. Petersburg tour
Route and content of the tour
In program
Built in 1872, the political jail in the Trubetskoy Bastion of St. Peter and Paul Fortress had housed a total of over 1500 prisoners, including Narodnaya Volya activist Andrei Zhelyabov, novelist Maxim Gorky, anarchist Peter Kropotkin, revolutionary Leon Trotsky, and other prominent figures in Russia's history.
Although officially shut down in March 1918, it had still been used as a jail until 1921, with the Kronstadt rebels being its last prisoners. In 1924, it was converted into a museum.
Attention! Your visit to the Russian Museum can be included in any of our other St. Petersburg tours you have bought.
Important!
Admission is not included. We can buy tickets for you beforehand so that you avoid the queues or on-line routine.
To choose a convenient date and time for your tour, please book it no later than 24 hours before its beginning. Otherwise, the schedule will depend on the availability of our guides.
If you change your mind, and want to cancel your tour after you have paid for it, you will get your money back.