₽4.950 per group of 1 to 4 persons, ₽2.000 per extra hour; admission not included (₽450 per adult)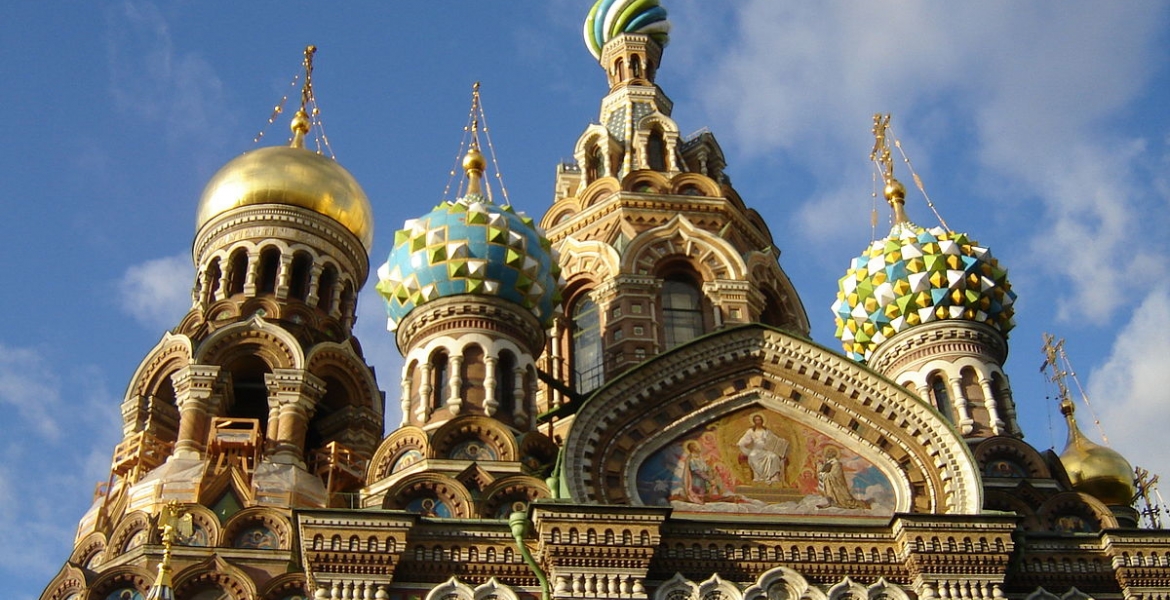 Church of the Savior on Blood: Cathedral, Museum, Monument
Personal tour to the church erected at Alexander II's assassination site
Museums & mansions
Working days
Daily except Wednesdays
Opening hours
Museum open hours
Price
₽4.950 per group of 1 to 4 persons, ₽2.000 per extra hour; admission not included (₽450 per adult)
What can you expect?
Built in memory of Alexander II, the Church of the Savior on Blood stands in the very place where his assassination was committed. In the course of your personal tour, our guide will tell you how the assassination was done, how the church was built, and what it was going through during in the Soviet times.
Personal tour to the unique church/monument
Personal guide, an expert in Russia's art and history
Fragments of pavement bearing the tsar's blood
Europe's largest mosaic collection
Option of including the visit to the church in a general St. Petersburg tour
Lesser-known facts on the church's construction and history
Route and content of the tour
In program
Built at the turn of the 20th-century in the Old Russian style and dedicated on August 19, 1907, the church stands out from St. Petersburg's classic architectural environment. Presently, it functions as both a church and a branch of another St. Petersburg cathedral/museum, St. Isaac's.
Did you know
Inside, the church preserves fragments of pavement, walkway, and railing that witnessed the assassination.
With a total area of 7,000 square meters, the church's mosaic collection is one of Europe's largest.
Shut down in 1930 by the Soviet government, it was used as a temporary morgue during the Leningrad Siege in 1941-44.
The bridge nearby was for a while bearing the name of terrorist Ignaty Grinevistky, the tsar's assassin.
Attention! Your visit to the Church of the Savior on Blood can be included in any of our other St. Petersburg tours you have bought.
Important!
Admission to the Church of the Savior on Blood is not included (₽450 per adult; ₽200 for privileged visitors). We can buy tickets for you beforehand so that you avoid the queues or on-line routine.
To choose a convenient date and time for your tour, please book it no later than 24 hours before its beginning. Otherwise, the schedule will depend on the availability of our guides.
Our tours are planned on an individual basis. Cost is the same regardless of whether you take your tour alone or with friends or family.
If you change your mind, and want to cancel your tour after you have paid for it, you will get your money back.