₽4.950 per group of 1 to 4 persons, ₽2.000 per extra hour; admission not included (₽550 per adult)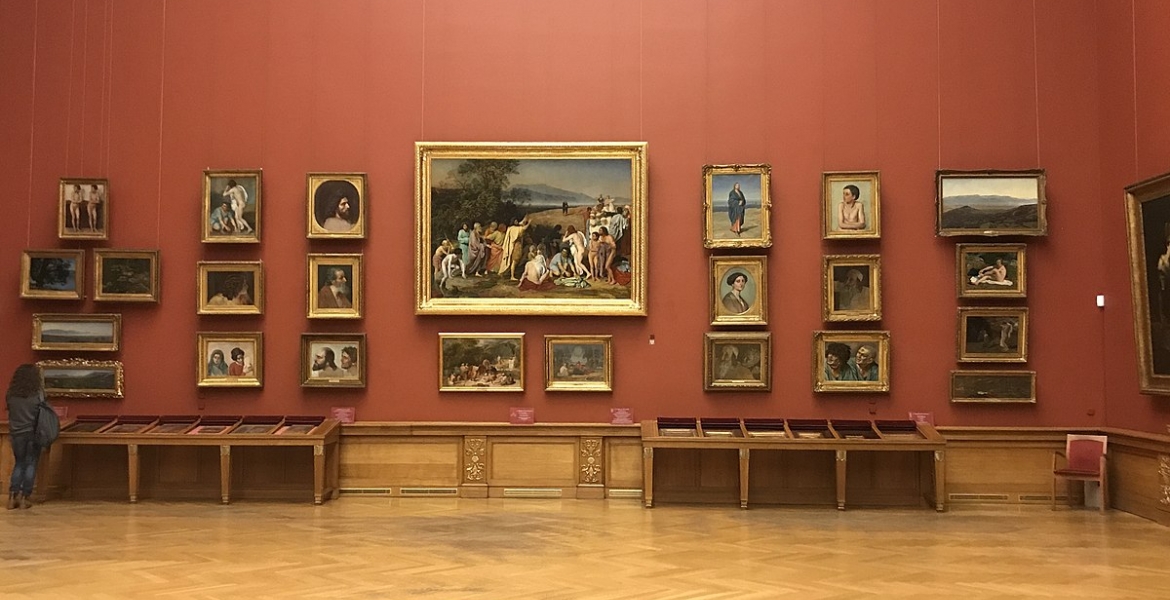 State Russian Museum's Masterpieces
Personal guided tour through Mikhailovsky Palace
Museums & mansions
Working days
Daily except Tuesdays
Opening hours
Museum open hours
Price
₽4.950 per group of 1 to 4 persons, ₽2.000 per extra hour; admission not included (₽550 per adult)
What can you expect?
State Russian Museum keeps the world's largest collection of Russian artwork. The tour will guide you through Mikhailovsky Palace, the museum's main building.
Individualized tour through Mikhailovsky Palace
Must-see for St. Petersburg first-timers
Collection of 400.000 Russian artworks
Personal guide, an expert in Russia's art and history
Option of including the museum visit in a general St. Petersburg tour
Lesser-known facts on the museum and its collection
Route and content of the tour
In program
Ancient Russian icons;
18th-century secular paintings and early 19th-century academic paintings including works by Karl Bryullov, Ivan Aivazovsky and other masters;
Late 19th-century paintings by Ilya Repin, Vasily Perov, Alexei Savrasov, Ivan Shishkin, Valentin Serov, Boris Kustodiev, and other renowned artists.
A special part of the tour tells of the history of architect Carlo Rossi's masterpiece, Mikhailovsky Palace, a story in itself.
If you wish to select certain sections for a more detailed introduction, please inform us beforehand.
If you would like to visit a specific Russian Museum section of your interest, please let us know beforehand so that our guide could compose your individual tour.
Attention! Your visit to the Russian Museum can be included in any of our other St. Petersburg tours you have bought.
Important!
Admission to the Russian Museum is not included (₽550 per adult; no charge for children). We can buy tickets for you beforehand so that you avoid the queues or on-line routine.
To choose a convenient date and time for your tour, please book it no later than 24 hours before its beginning. Otherwise, the schedule will depend on the availability of our guides.
Our tours are planned on an individual basis. Cost is the same regardless of whether you take your tour alone or with friends or family.
If you change your mind, and want to cancel your tour after you have paid for it, you will get your money back.