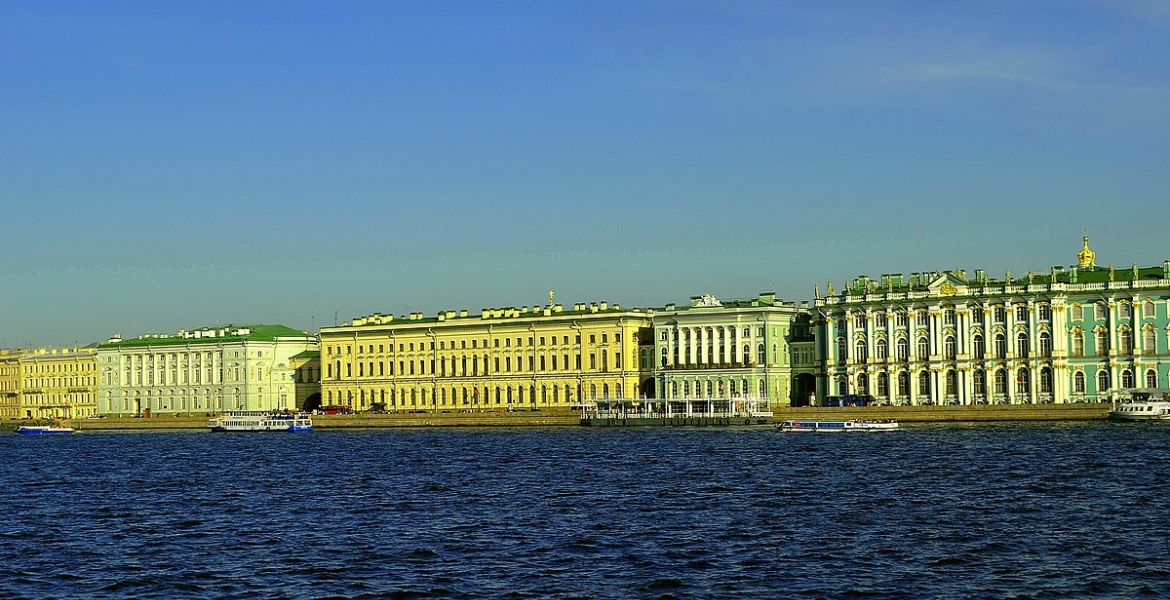 To the Hermitage with a Personal Guide
Visiting one of the world's greatest museums, accompanied by a personal guide
Museums & mansions
Working days
Daily except Mondays
Opening hours
11 to 18 (Wed., Thu., Sun.) and 11 to 20 (Tue., Fri., Sat.)
Price
₽4.950 per group of 1 to 4 persons; admission not included
What can you expect?
Every visit to the Hermitage is always full of small discoveries and new impressions, which can be even deeper if you are accompanied by your personal guide, an expert in art and history.
Individualized tour through the Hermitage
Absolutely must-see if you are a first-time visitor to St. Petersburg
Hermitage, Winter Palace, Small Hermitage, New Hermitage
Personal guide, an expert in art and the Hermitage collection
Option of including the Hermitage visit in your general St. Petersburg tour
Our tours are planned on an individual basis
Route and content of the tour
In program
What you will see:
The Baroque Jordan Staircase
The enfilade of parade halls including Field Marshals' Hall, Small Throne Room, Armorial Hall, St. George's Hall, and 1812 War Gallery
Small Hermitage including Catherine the Great's Pavilion Hall with its Peacock Clock and view on the Hanging Garden
Italian, Spanish and Dutch art halls featuring masterpieces by Leonardo da Vinci, Michelangelo, Titian, Raphael, Veronese, Caravaggio, Rembrandt, Rubens, El Greco, Velásquez, Murillo, Goya
The Knights' Hall and classical antique art halls
Egyptian Hall with its mysteries of ancient sarcophagi and mummies
If you would like to visit a specific Hermitage section of your interest, please let us know beforehand so that our guide could compose your individual tour.
Attention! Your Hermitage visit can be included in any of our other St. Petersburg tours you have bought.
Important!
Admission to the Hermitage is not included (₽500 per adult; no charge for children under 14). We can buy tickets for you beforehand so that you avoid the queues or on-line routine.
To choose a convenient date and time for your tour, please book it no later than 24 hours before its beginning. Otherwise, the schedule will depend on the availability of our guides.
Our tours are planned on an individual basis. Cost is the same regardless of whether you take your tour alone or with friends or family.
If you change your mind, and want to cancel your tour after you have paid for it, you will get your money back.