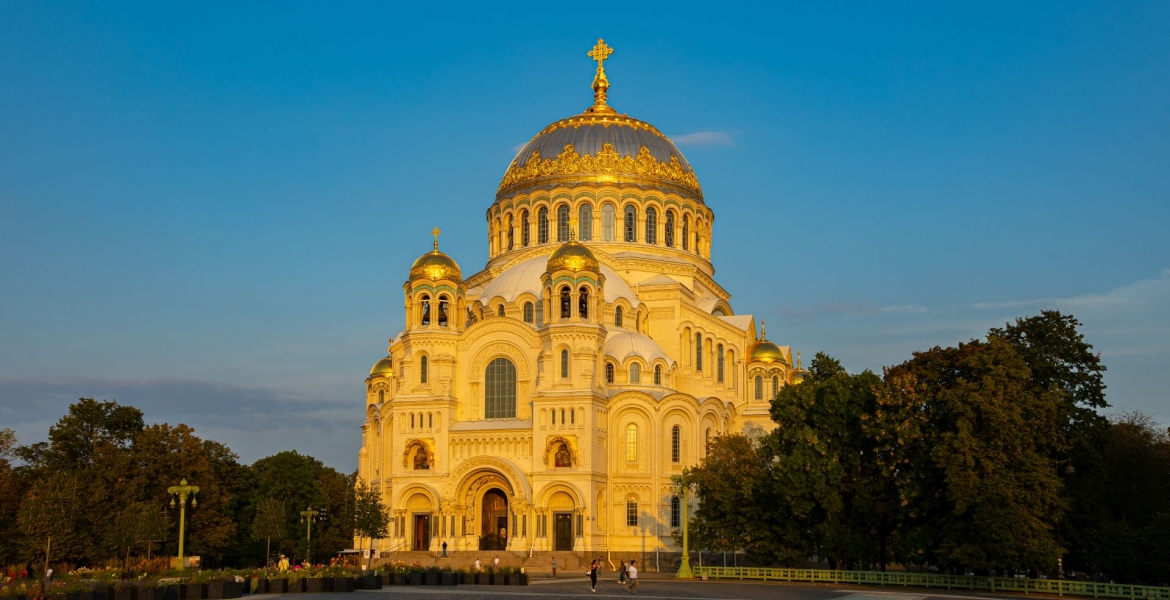 Individual excursion to Kronstadt
A fascinating trip along the Dam to the city of sea glory of Russia
Book that excursion
Individual driving tours
Opening hours
By prior order
Price
Excursion in Russian for a group of up to 7 people: 8400 rubles (minivan), for a group of up to 15 people: 10 400 rubles (minibus). In English, French and Spanish - 10,400 rubles and 12 400 rubles respectively.
What is this excursion?
Kronstadt is one of the most interesting and beautiful districts of St. Petersburg, located on Kotlin Island in the Gulf of Finland. You have the opportunity to travel to the city of naval glory in maximum comfort.
Do you appreciate the personal touch, when the guide talks about what interests you, when you can stop where you want to take unforgettable photos? The mobile guide "Petersburg 24" invites you to an individual car tour to Kronstadt with a personal guide.
All sights of the city of sea glory of Russia - in five hours.
Travel across the Gulf of Finland along the Dam to Kotlin Island and back.
Naval Nikolsky Cathedral, Petrovsky Dock Canal, Admiralty, forts
Our transport will pick you up from your home, hotel, airport or train station.
Comfortable minivan with air conditioning, passengers are insured.
Guides with knowledge of English, French and Spanish.
Route and content of the tour
What can you expect?
In a five-hour trip, you will get acquainted with the main sights and the heroic history of Kronstadt. You will see the ensemble of Anchor Square and its architectural dominant - the Byzantine Naval Cathedral, the largest of the naval cathedrals in Russia, the Kronstadt Admiralty, where Catherine II was going to transfer the main naval department from St. Petersburg, the Petrovsky Dock Canal, designed with the participation of the emperor himself.
The royal military forts, ships and the wind of the Baltic Sea, the hum of deserted streets with striped pillars, where sailors are on duty, like three centuries ago, await you. There and back you will drive along the famous Dam - a unique hydraulic structure that has been protecting our city from floods since 2011.
Our transport will pick you up right from your home, hotel, airport or train station, the tour will start at a convenient time and place. We will provide you with a high level of comfort and full passenger insurance.
We can provide a guided tour in Russian, English, French and Spanish.
Important!
You can go on a trip around the city alone or together, with your family or a large friendly company - we have a fixed price for the entire excursion in two versions: by minivan (from 1 to 7 people) and by minibus (from 1 to 15 people) ...
You can order an excursion by phone +7 (812) 611 3089, contact us by e-mail zakaz@petersburg24.ru