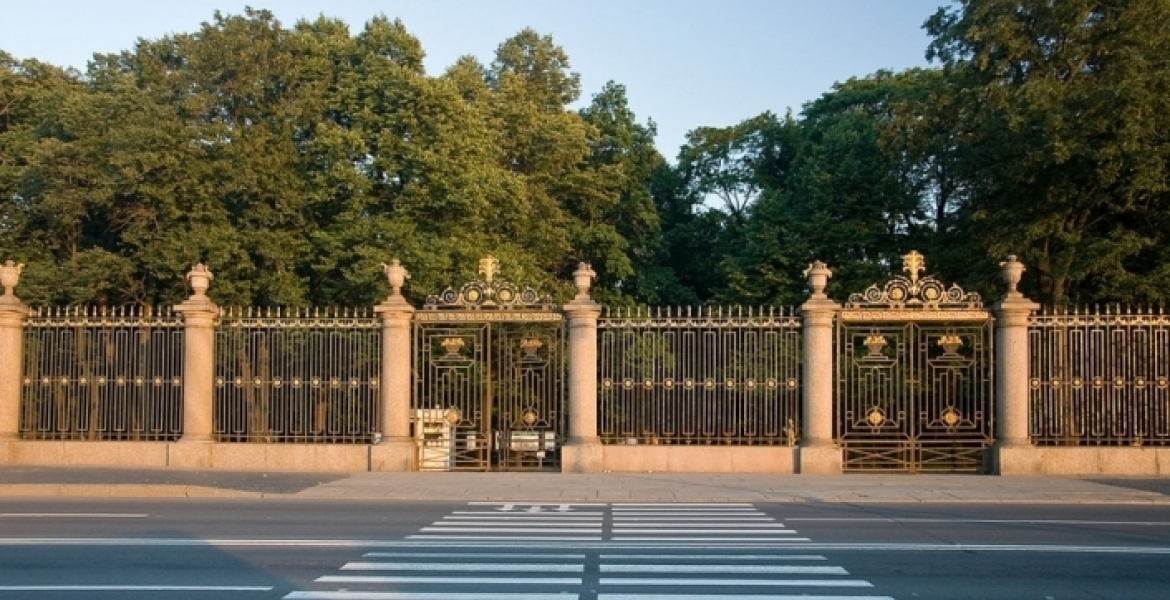 St. Petersburg and Historic Suburbs: Double Tour
Sightseeing tour around town and to one of the suburbs you choose
Book a tour
Individual driving tours
Opening hours
According to personal arrangements
Price
12900 for a group of up to 7 persons (minivan); ₽15400 for a group of up to 15 persons (microbus). Admission to museums not included
What is this excursion?
Come visit our city's major sights and the historic parks and palaces in its suburbs with a personal guide!
We offer you a one-day personalized tour that would feature a sightseeing ride around St. Petersburg and a trip to one of the four historic suburbs you have chosen – Peterhof, Tsarskoe Selo, Pavlovsk, or Kronstadt. Just inform our manager on your choice.
For those who value comfort and individual approach
Sightseeing tour around St. Petersburg
Tour starts at any time and any place you choose
Peterhof, Kronstadt, Tsarskoe Selo, or Pavlovsk
Exciting stories from your personal guide
Comfortable minivan or microbus
Route and content of the tour
What can you expect?
Our comfortable vehicle will take you at any time and any place you have chosen. Our professional licensed guide will begin to tell you their exciting stories once your trip starts.
Trip around St. Petersburg
You will be charmed to see the views of St. Petersburg, a city widely recognized as one of Europe's most beautiful places.
What you will see within the two-hour part of the tour:
The Hermitage, Dvortsovaya (Palace) Square, the Admiralty

Peter and Paul Fortress, Vasilievsky Island Spit

Kazan Cathedral, St. Isaac's Cathedral, Church of the Savior on the Spilled Blood

Mikhailovsky Castle, Mikhailovsky and Summer Gardens

Senatskaya Square, Bronze Horseman
The next destination will depend on your choice.
Peterhof
Our guide will show you the royals residence's unforgettable parks with their majestic palaces, shady alleys, secluded pavilions, sculptures, and numerous fountains including the internationally famous Samson.
Tsarskoe Selo
Magnificent Catherine Palace with its refined interiors

Legendary Chamber Room

Lyceum and parks that still preserve the atmosphere of Pushkinian times
Pavlovsk
Considered the most romantic of St. Petersburg's historic suburbs, Pavlovsk with its palace and park reflects the personality and tastes of Paul I, Russia's most enigmatic emperor often referred to as "Russian Hamlet."
Kronstadt
Nicholas Naval Cathedral

Yakornaya Ploshchad (Anchor Square)

Kronstadt Admiralty

Petrovsky dock/canal co-designed by Peter the Great personally

Forts in the Gulf of Finland
The tour including trip back to St. Petersburg will take six to seven hours, depending on traffic.
Important!
Our vehicle will take you at any convenient time and place, and back to any location.
The cost of the tour will only depend on the type of vehicle you choose – either minivan (1 to 7 persons) or microbus (1 to 15 persons). The exact number of your guests does not matter.
For more details or booking, please contact us: +7 (812) 611-30-12 or zakaz@petersburg24.ru. Our manager will contact you. Payment is to be made to the driver at the beginning of the tour.